Russia miss out on European volleyball finals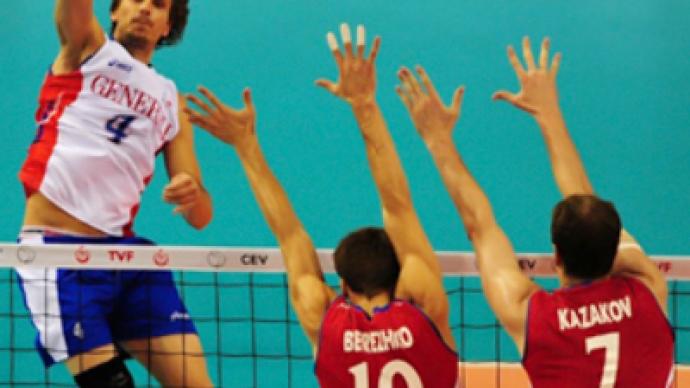 Team Russia failed to reach the finals of the European Volleyball Championships in Turkey, going down to France in a dramatic five-set encounter.
Daniele Bagnoli's men wasted too much time adapting to excellent French defensive play and found themselves two sets down – 18-25 in the first and 22-25 in the second.
The underdogs continued in the same style in the third. The score was 16-12 for France in the middle of the set, and this is when Russia launched their comeback.
Bagnoli's men leveled the score at 17-17 to take the set 27-25. And Russia stormed the fourth set 22-15 to take the game to a deciding fifth set.
The Russians looked the better in the beginning, taking an 8-4 lead, when the teams changed sides of the court for the last time on the night.
Then France began to show some real character, scoring two in a row at the 15-15 all scoreline, and taking then grabbing the decider. 2:3 (18-25, 22-25, 27-25, 25-15, 15-17) was the final sore.
France will play Poland next, after they beat Bulgaria 3:0 (25-19, 30-28, 25-20), for the European crown on Sunday.
You can share this story on social media: