Russia launches new adoption plan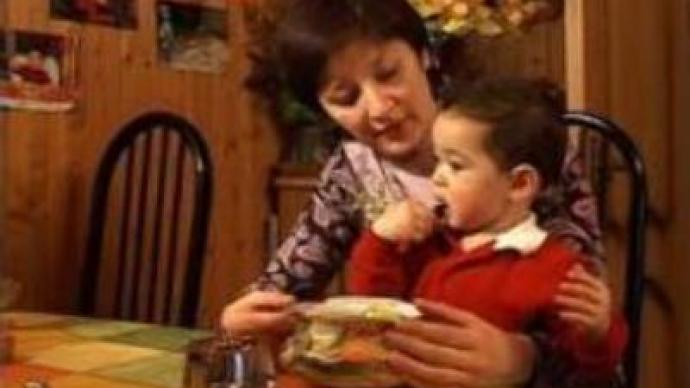 Almost 1 MLN Russian children live in orphanages. To change this dismal situation, the government is launching a new programme to encourage families to adopt children without parents.
In 2007, more than $US 200 MLN, the largest amount ever, will be allocated to assist adoptive parents.The state hopes that, in 6 to 7 years, the majority of Russian orphans will be living with families.Russia's Minister for Social Development and Health, Mikhail Zurabov, is no stranger to adoption. Last year his family adopted a 2-year-old boy, and now he leads the campaign for more families to do the same.
"Raising children in orphanages is less effective in terms of their integration, education and other social factors. But it's also more expensive than bringing them up in foster families,"
said Mr Zurabov.Moreover, since the beginning of this month, parenthood has been officially recognized as a profession in Russia. Foster families will receive monthly payments of around $US 250 per child. However, this has raised fears that people will adopt for money.
"Not all families who adopt are financially solid, and for some this monetary support will provide a motive,"
remarked Alexandra Ochirova, a member of the Public Chamber.Nevertheless, even critics agree that every child has a right to a family and the state should do its best to put this right into practice.
You can share this story on social media: