Russia-Kazakhstan talks held in Moscow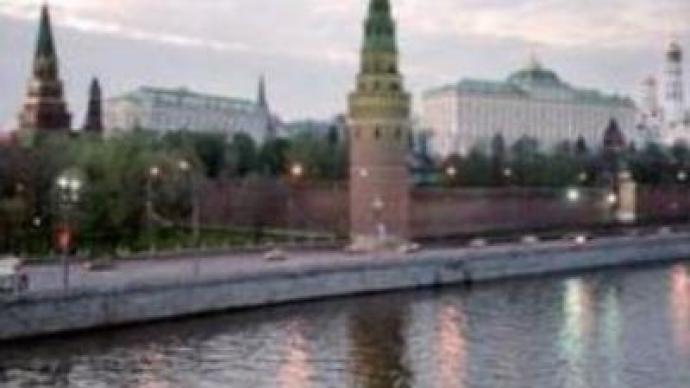 Talks between the Russian leader and the Kazakh President have been held at the Kremlin in Moscow. Energy and trade issues were the main subjects discussed by the two presidents.
Talking one-on-one, Russia's President Vladimir Putin and Nursultan Nazarbaev addressed a wide range of bilateral and international issues. Energy was high on the agenda. Early last year, the two countries opened their first joint venture to enrich uranium in the Russian city of Angarsk, in Southeastern Siberia. This is part of Moscow's non-proliferation initiative to create a network of enrichment centers that will also dispose of nuclear waste. At an earlier government meeting on Monday, chaired by the Russian leader, First Deputy Prime Minister Sergey Ivanov said that a delegation of the International Atomic Energy Agency will visit the Angarsk chemical plant on March 20.
'This will be the practical first step in the fulfillment of the presidential initiative for a global network of international uranium enrichment centers, which will give all countries wishing to develop the atomic energy industry access to high-tech service. I stress, that this is access to the service, not the uranium enrichment technology. There is only one condition for participating countries, and it has been agreed between the leaders of the G8, that all IAEA principles will be adhered to. The delegation will take a look at the centre and we expect to start work there very soon,'
he outlined. Mr Putin said research and technology are also an important priority, with Russia and Kazakhstan intending to improve efficiency at the Baikonur Cosmodrome space launch centre, and develop Caspian sea resources. In addition, regional security issues were addressed. Summing up the meeting of the day, President Putin called the talks "full of interest and trust". On his part, Mr Nazarbaev has invited his Russian counterpart for an official visit to Kazakhstan this summer to discuss joint uranium mining and enrichment, saying this will be yet another milestone in the relationship between Russia and Kazakhstan. According to Nazarbaev, there are currently no economic or political problems between the two countries.
You can share this story on social media: