Russia joins UN sanctions against North Korea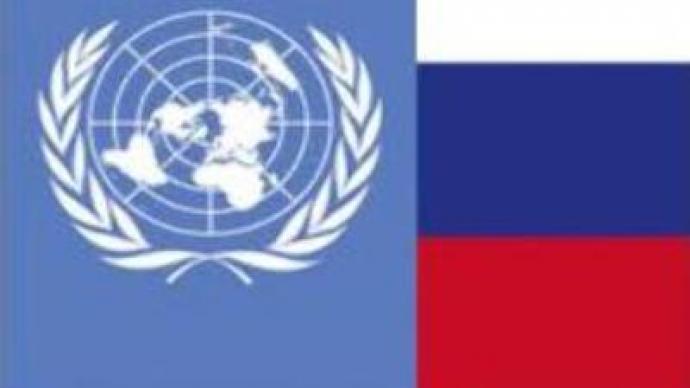 Russia has voiced its support by joining the United Nations sanctions against North Korea over nuclear tests. Russian companies are now banned from exporting military hardware and equipment to the Communist North Korea.
Russia has now joined the rest of the group of five countries who have instigated sanctions in an attempt to curtail North Korea's nuclear programme. The test of a long range missile by Pyongyang brought the current crisis to a head. Six-party talks aimed at finding common ground that would see North Korea end its nuclear weapons programme had been dragging on for years. Now Russia has joined in the sanctions. There will be greater pressure on North Korea to meet obligations it agreed in February this year.
"Under this decree Russia will not deliver spare parts for tanks and aircraft to North Korea. The country has no other armaments but Russian arms. Thus, in two or three years the North Korean Armed Forces will degrade considerably – in terms of their armaments – because those tanks and aircraft require spare parts,"
said Evgeny Kim from the Institute for Far East Studies.The February agreement was seen as a positive step towards North Korea's nuclear disarmament. In exchange for shutting its nuclear programme, the impoverished country would get aid and assistance from its neighbours and the U.S. However, North Korea took exception to the freezing of $US 25 MLN in a Macau bank it said was rightfully theirs. That has proved a sticking point, and allowed Pyongyang to drag on the negotiations. The U.S. and Chinese negotiators appear to see a light at the end of the tunnel.
"The North Koreans, continue to be committed to the February 13 agreement and once they have their funds from the bank, they are prepared to do their part of the bargain, which is to shut down the Yongbyon complex,"
Christopher Hill, the U.S. Envoy to six-party talks, commented.The latest from North Korea also appears to be optimistic. In a meeting with German lawmaker, North Korean officials say the country is willing to shut down its main nuclear reactor if the U.S. solves the financial dispute.
You can share this story on social media: