Russia is celebrating Motherland Defenders' Day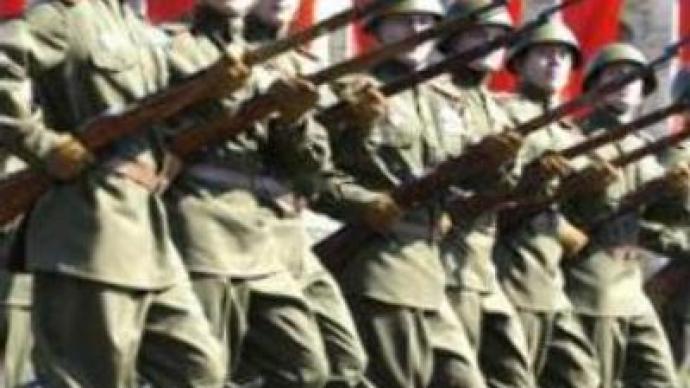 Originally established as a holiday to honour all those serving in the armed forces, the Motherland Defenders' Day is now viewed more as a "Men's Day" across Russia.
Nevertheless, several official ceremonies are due to take place to celebrate the event. On the eve of the holiday President Putin held a gala celebration and addressed an audience of veterans, expressing gratitude for their service. Today he has been laying flowers at the Tomb of the Unknown Soldier outside the Kremlin walls.Meanwhile Russia's leading political parties use the occasion to promote their agendas. Despite the cold they have organised celebration marches across Moscow.Special measures were taken by the authorities to prevent any possible incidents during the celebration. A spokesman for the Moscow city department of the Interior Ministry said as many as 5,000 policemen were deployed along with 1,800 servicemen from the ministry's troops.Meanwhile ordinary people rejoice the chance to mark the national holiday, widely seen in Russia as simply "Men's Day" – a counterpart of Women's Day on March 8.
You can share this story on social media: