Russia is backsliding on democracy: U.S. Intelligence Head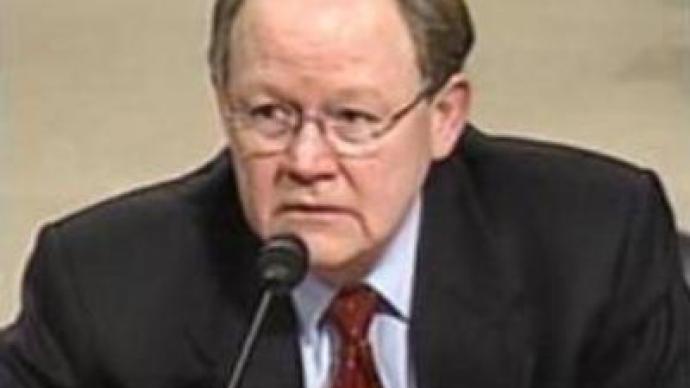 The newly appointed U.S. Director of National Intelligence, Michael McConnell, has accused Russia of backsliding on democracy and becoming increasingly hostile to Washington.
At a hearing before the Senate Armed Services Committee to discuss world threats to the U.S., Michael McConnell did not waste any time dissecting the state of affairs in Russia.
"The democracy is taking a back step in Russia, and now there are more arrangements to control the process and the populous and the parties, and so on, to the point of picking the next leader of Russia. I don't know if that's been done with 100 % of surety, but in fact we are seeing behaviour that would take them down that path,"
he said.Mr McConnell's comments come amid rising tensions between Russia and the U.S. over Washington's plans to install a missile defence system in Eastern Europe and a number of disagreements over both domestic and international issues that strained relations in recent months. Although experts say co-operation between the two superpowers is vital.
"We both suffer as victims of terrorism often from the same groups. And as far as I understand that actually goes on quite well under the surface, there is actually a lot of useful information exchange between the FSB and the FBI, CIA, and through NATO. My understanding is that is actually being sustained despite the differences we are having over other areas and I think that that is quite important,"
said Richard Weitz, Senior Fellow, Hudson Institute.
"I think what Mr McConnell said yesterday was not anything that hasn't already been said, so I don't think that they will have much of an independent impact on our relations,"
he added. The Michael McConnell's report has provoked a response from many experts in Moscow.
"To blame Russia of doing the same is simply hypocrisy, because Russia has withdrawn its military personnel from many former areas of influence. One such example is our old base in Cuba. Meanwhile the U.S. is building new bases in the Baltics, Azerbaijan and probably in Eastern Europe and their satellite intelligence is constantly monitoring Russia,"
noted Alexey Arbatov, a military expert from the Russian Academy of Science.
"There is a certain feeling that the U.S. military is conducting one campaign after another. Today's commanders of the American forces, who used to occupy important positions, are responsible for what has been happening in recent years. And among them there is quite a natural wish to find a new enemy,"
the Head of the Russian State Duma Foreign Affairs Committee, Konstantin Kosachev, said.With each side agreeing that a new Cold War will certainly have negative complications, diplomats from both countries will be working on easing tensions and restoring relations that have been strained in recent months.
You can share this story on social media: