Iraq to resume $4.2bn Russian arms deal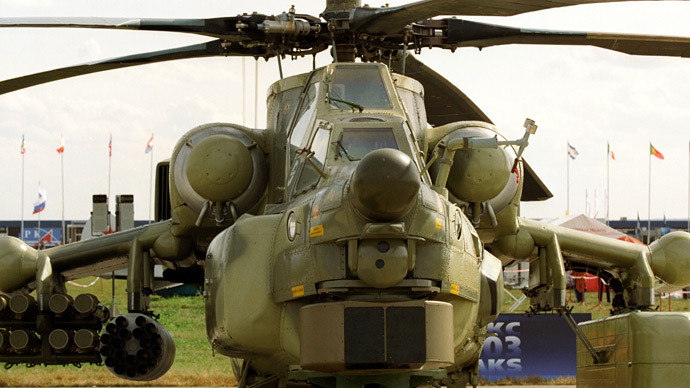 Baghdad and Moscow have agreed to renew an arms deal worth $4.2 billion that was put on ice in 2012 amid corruption allegations. Russia reportedly agreed to send four extra assault helicopters as part of the renegotiations.
It will be post-Saddam Iraq's largest arms deal with a partner other than the US and its key allies. The agreement has not yet been formally signed, but will be soon, Russian newspaper Vedomosti reported, citing a source in the Russian arms export industry.
The trade agreement was initially signed in October 2012 during Iraqi Prime Minister Nouri al-Maliki's visit to Moscow. Russia agreed to supply Iraq with 48 Pantsir-S1 short-to-medium-range air defense systems and 28 Mil Mi-28NE strike helicopters, among other arms.
But the deal faced scrutiny in Iraq over corruption allegations. At the time, conflicting reports emerged over whether the contract had been scrapped entirely or subjected to renegotiation.
The situation was aggravated by turmoil in the Iraqi parliament, which saw heated debate over the national general budget for 2013. The disagreement was finally shelved in March 2013 after months of debate, as the country's Defense Ministry was given a free hand in procuring military hardware.
A new version of the multibillion-dollar arms deal was presented in Moscow last Monday after a delegation of top Iraqi military officials visited Russia, according to Iraqi news agency Al-Mada Press. 
Moscow met the corruption concerns undermining the deal by offering four extra Mi-28 attack helicopters, the source told Vedomosti. An Iraqi MP reported similar terms last week to Russian news agency RIA Novosti. Ali al-Sha'la from al-Maliki's Rule of Law coalition said the new deal covers more advanced technology, including aircraft weapons and instruments that will beef up Iraq's air capabilities.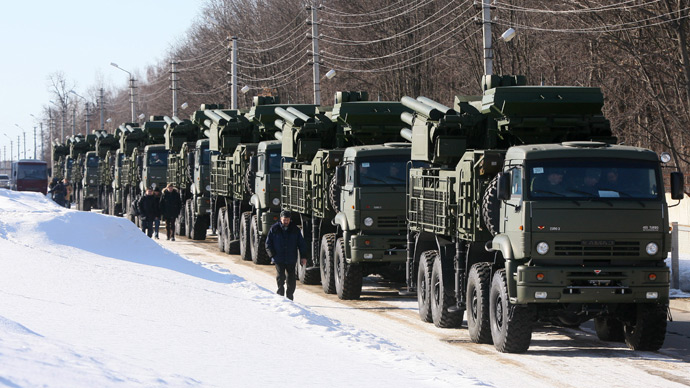 Some Iraqi lawmakers have expressed resistance to signing the contract. Deputy Parliament Speaker Aref Taifour of the Kurdistan Alliance faction criticized the deal days after it was renegotiated, calling it a "waste of public funds and continuation of the corruption in the country" in a statement.
The Mil Mi-28NE 'night hunger' is the export version of an upgraded variant of the Mi-28 attack helicopter. Compared to the older Mil-28 helicopter, a 'tank killer,' it has all-weather and night combat capabilities, allowing it to strike at more targets.
The Pantsir-S1 combines surface-to-air missiles and anti-aircraft dual auto-cannons capable of engaging aerial targets at medium- and short-range. The Pantsir is designed to work in tandem with long-range SAM systems like Russia's S-400 to protect critical infrastructure against air strikes.
The first batch of arms under the contract is expected to be delivered shortly after the agreement is signed later this year. Iraq is reportedly seeking to purchase other advanced Russian hardware, including Mikoyan Mig-29 fighter jets.
You can share this story on social media: