Russia: IAEA report's goal to make Iran "guilty"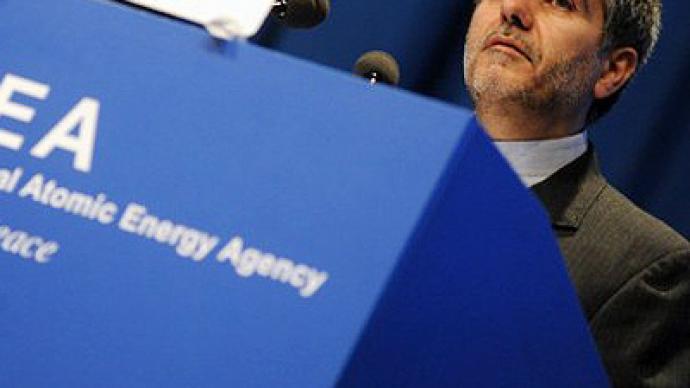 Diplomats in Moscow say the UN nuclear watchdog presented no new facts concerning the Iranian nuclear program – but instead deliberately politicized the existing ones, largely ignoring Tehran's willingness to cooperate.
The Russian Foreign Ministry's official statement says the fact the IAEA's director was able to visit several locations of interest previously restricted to Agency inspectors is being underplayed. That, together with the fact Tehran's desire to work closely with the UN watchdog to resolve any outstanding issues should be present in the report and is conveniently absent, led Russian officials to the conclusion that the IAEA "had a set goal to deliver a guilty verdict". Russia also expressed concern that the report, though still officially unpublished, is already being used to undermine international efforts at resolving the issues around Iran's nuclear agenda in a diplomatic way. A further step in this direction, Moscow warns, could lead to a confrontational turn in the negotiations. The statement draws a parallel between the current situation in Iran and the unfounded rumors of former Iraqi leader Saddam Hussein's supposed possession of weapons of mass destruction –which led to a military invasion of the country and a long, drawn-out, financially and humanly draining war, detrimental to stability in the region.  
You can share this story on social media: