Russia honours defenders of Leningrad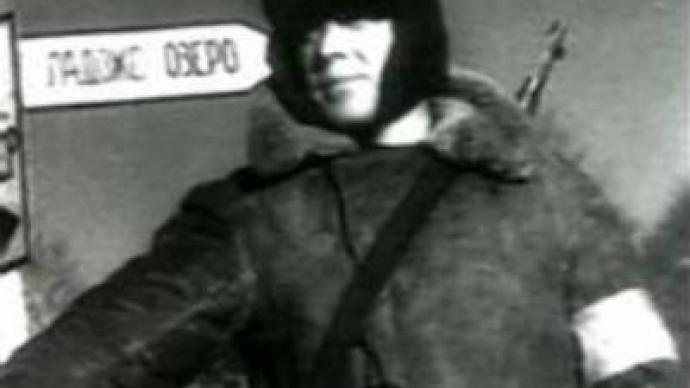 Russia is remembering the victims of the heroic resistance against German troops in the Second World War at Leningrad, now St. Petersburg. It was 63 years ago on January 27 that the deadliest siege in world history ended.
It all began in autumn 1941, after several unsuccessful attempts by the German army to take over the city. Hitler decided to change tactics and ordered Leningrad be wiped from the face of the earth by starving the whole of the city's population to death.German troops, led by Field Marshall von Leeb, cut off Leningrad from the rest of Soviet Union leaving minimum supplies for its 2.5 million inhabitants. Germans encircled Leningrad and showered its streets with bombs and shells. But people refused to surrender. The residents turned Russia's northern capital into a fortress and began the fight for their lives.The only supply route was the Ladoga Lake. When frozen, it was used to deliver trucks of supplies and ammunition into the city. This track known as the Road of Life saved many people from starvation. But the daily ration of 125 grams of bread per person was not enough. People ate what they could find, including glue, leather belts, and glycerine. The siege lasted 900 days. It claimed more than 800,000 victims.In January 1943 the Soviet Army broke through the siege, but it was not until the next winter that the city finally stood free.
You can share this story on social media: