Russians warned against Georgia travel after string of police setups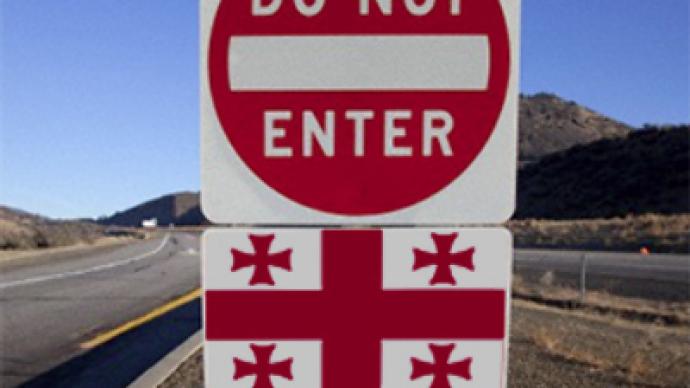 The Russian Foreign Ministry has cautioned Russian citizens against traveling to Georgia, saying they could end up being prosecuted there.
"The Russian Foreign Ministry again insistently urges Russian citizens to refrain from traveling to Georgia," Foreign Ministry spokesman Andrey Nesterenko said as quoted in a statement, posted on the ministry's website on Wednesday.
Nesterenko also said that in accordance with Georgian laws, individuals visiting Abkhazia and South Ossetia without official permission from Tbilisi will come under prosecution, involving large fines or even imprisonment if they appear in Georgia.
"The goal of this practice is clear," Nesterenko explained, "The Georgian authorities are resorting to all means available to cut Abkhazia and South Ossetia's communication with the rest of the world."
He went on to say that "weapons, false bills and drugs are planted on Russian citizens, and criminal cases are fabricated, after which they are thrown behind bars."
"We continue efforts to get lawlessness stopped in relation to our citizens through the Swiss side, which represents Russia's interests in Georgia," Nesterenko added.
The move comes a few days after Rossiyskaya Gazeta, the Russian government daily newspaper, came up with a report about several Russian and Armenian citizens arrested at different times in Georgia on a charge of illegal border crossing.
The paper cited the men's relatives who told that the Fourth Bureau of Georgia's Interior Ministry, often referred to as the country's KGB, is behind the arrests. The men, who had visited their friends in Abkhazia and South Ossetia before returning to Russia via Georgia, were offered to pay an official bribe ranging from $5,000 to $25,000, but when the detained refused to pay they were taken to the Gldani prison on the outskirts of Tbilisi.
In October 2008, Georgian President Mikhail Saakashvili issued a controversial "Decree on occupied territories" meaning Abkhazia and South Ossetia – two independent states recognized by Russia and some other countries, including Nicaragua and Venezuela. Among other prescriptions, the decree obliges foreign citizens to travel to the territory of Abkhazia and South Ossetia only through Georgia. Otherwise Georgia reserves to right to fine and even arrest the violators. Now Russian and Armenian citizens (Armenia has been Russia's main strategic partner in the region) have been black-listed and are treated "specially".
You can share this story on social media: