Russia faces criticism at PACE session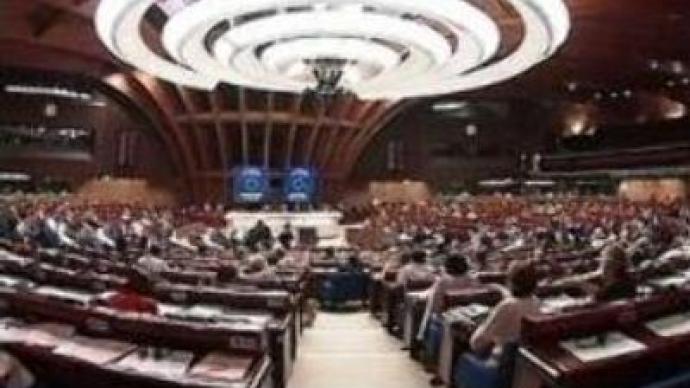 The Parliamentary Assembly of the Council of Europe has passed a resolution about the dangers of using energy resources as a political tool. The resolution criticised Russia in connection with its oil and gas rows with Ukraine and Belarus.
The debate on Russian energy power was initiated by Estonia. Deputy Chairman of the Estonian Parliament's Political Affairs Committee Marko Mikhelson gave a statement today in which he accused Russia of using energy as a political weapon on countries like Ukraine, Belarus, Georgia and Azerbaijan. He used examples of the recent conflict between Russia and Belarus when the energy supply to the EU stopped for a couple of days, and Russia-Ukraine incident in 2006. However, the Head of the Russian delegation to PACE Konstantin Kozschev denied these accusations and said that no policy is involved now, but it was involved when Russia used to sell oil at low prices. One of the main recommendations towards Russia contained in the report is to honour international commitments in the energy sector. Also, to sign the Energy Charter Treaty Protocol to allow the third party access to the pipeline networks and to liberalise the energy market.In addition to that, later this week, Moscow will come under fire over human rights, in particular the failure to protect campaigning journalists after the murder of Anna Politkovskaya, a human rights activist and journalist well known for her opposition to the Chechen conflict and the Presiden't administration.
Moreover, Russia is the only signed party to the European Convention of Human Rights that has not ratified Protocol 14, which proposes streamlining the procedures of the European Court.As for discussion of the recent Estonian law that would allow the relocation of war-time Russian memorials, Mr Kosachev has already been collecting signatures in a petition to protest that bill passed in the Estonian Parliament. Nevertheless, it is not clear yet if this issue will be considered during the winter PACE session.
You can share this story on social media: