​US 'sabotages' visit by Russian experts for talks on WTO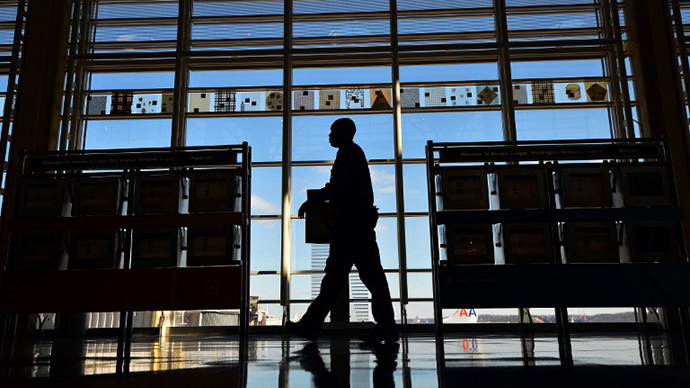 The US barred a group of Russian agriculture officials from entering the country for a planned negotiation over Kazakhstan's accession to the World Trade Organization.
The talks were to be held between Tuesday and Thursday in Washington. Russian experts from Rosselkhoznadzor (Federal Service for Veterinary and Phytosanitary Surveillance) were to help Russia's partner in the Customs Union to harmonize Kazakh local regulations with those used by WTO members.
"Less than a day before the scheduled flight the US Embassy informed via email and phone the deputy head of Rosselkhoznadzor, Nikolay Vlasov, who was to head the Russian negotiation team, that the visit of the Russian experts is unacceptable for the US," the agriculture regulator said in a statement.
The statement branded the US move "sabotage."
The Kazakh team had no problems going to the US, the statement said.
The visa denial comes after the US threatened Russia with economic isolation over its stance on Ukraine. Russia approved a possible deployment of Russian troops in Ukraine, if it were needed for protection of ethnic Russians living there from violence.
The self-proclaimed government in Kiev called it "a declaration of war" and announced military mobilization.
You can share this story on social media: