EU halts visa-free talks with Russia, Moscow warns will react to 'politicized' step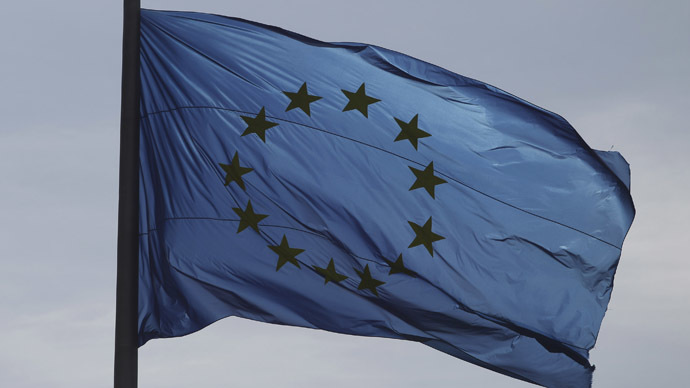 The EU is freezing talks on a visa-free regime with Russia, according to the European Council President Herman Van Rompuy. The move has been branded as "politicized, not constructive and ungrounded" by Russia.
Russian Foreign Ministry spokesman Aleksandr Lukashevich said Moscow was "surprised" by the move, which came in connection with the situation in Ukraine.
"It is obviously a politicized, unconstructive and baseless approach, which goes contrary to the existing agreements between Russia and the EU on further simplification of rules for mutual citizens' travels," Lukashevich stressed.
Halting visa talks "does not serve the interests of both Russian and EU citizens," the ministry spokesman said.
Moreover, Russia will react to any attempts to hamper the process of obtaining visas for Russian citizens travelling to European countries, Lukashevich warned.
"Should consular posts of any of the EU member countries move toward a certain tightening of visa application proceedings, we will immediately react to that," he said.
Lukashevich spoke as the EU leaders were meeting in Brussels to discuss the crisis in Ukraine. According to Reuters, the officials were readying a response to Russia's "seizure of the Crimean peninsula."
Russian President Vladimir Putin on Tuesday stressed that while Russia reserves the right to send troops to Ukraine to protect its citizens there, such action will only be taken as a last resort. The uniformed people currently patrolling Crimean cities and bases are all members of local self-defense forces, he stressed, dismissing allegations of Russian military presence outside the Black Sea Fleet naval base in Sevastopol.
German Foreign Minister Frank-Walter Steinmeier on Thursday said sanctions against Russia would "harm the possibilities to reach a diplomatic settlement" to the Ukrainian crisis, Itar-Tass quotes.
The top German diplomat said that while the recent developments "cannot be ignored," Brussels should leave the doors open for negotiations.
"We have not reached any breakthrough, but I believe it would be irresponsible to give up on international efforts," Steinmeier stressed.
You can share this story on social media: