Russia to provide extra energy help for its neighbor in trouble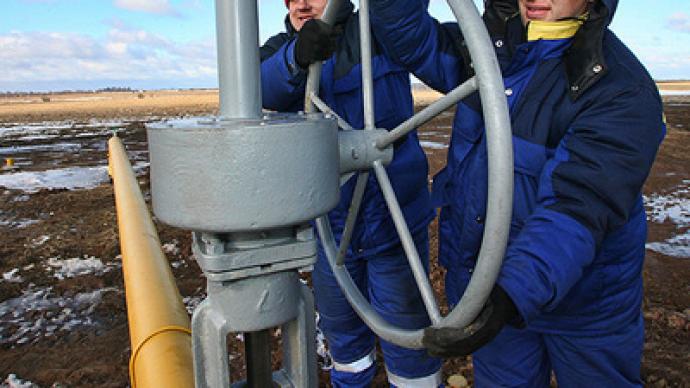 Russian officials have announced they are increasing energy supplies to Japan following a request from Tokyo.
Japan finds itself in desperate need of extra energy supply due to devastating results of the earthquake, tsunami and explosion at the Fukushima nuclear plant.Deputy Prime Minister Igor Sechin has announced Russia will donate 150,000 tons of liquefied gas to Japan and will also increase coal supply.There is also the possibility of providing electricity to Japan via an underwater cable that stretches from Russian mainland to Japan.Ceaseless power supply provides for the continuation of rescue works and keeping in safety other nuclear reactors in the country.Diplomatic relations between Moscow and Tokyo have been strained in the recent times, mostly because of the dispute over the Kuril Islands, which Japan claims its territory.However, Prime Minister Putin said that any political problems between the two countries are not a concern at this point. The priority now is helping Japan to recover from the natural disaster and subsequent nuclear problems. "This is a great tragedy for Japan, so I would like our corresponding ministries and authorities to work out plans for how to help our eastern neighbors. We need to do everything to increase supplies of fuel to Japan because of a slump in energy generation there," Vladimir Putin said."Second, we need to continue monitoring the situation in the Russian Far East as closely as possible. I have just talked to the local authorities in the region. The situation there is normal, both from the point of view of people's housing and radioactivity. Nevertheless, the situation must be closely monitored on a round-the-clock basis," he added.
Japan, already struggling to recover from the global economic crisis of 2008, has yet to calculate the financial cost of Friday's disaster. Commenting on the influence that the events in Japan may have on the global economy, Shujie Yao, professor of Economics at the University of Nottingham, says the economy is probably only going to be effected in the short term, but there will not be any devastating impact on the long run. "I'm pretty sure it's not going to cause another financial crisis because all the countries in the world are recovering fairly well. This is just a hick-up on the way to having a sustainable recovery," he said.
You can share this story on social media: