Russia eager to assist poorer countries in energy issues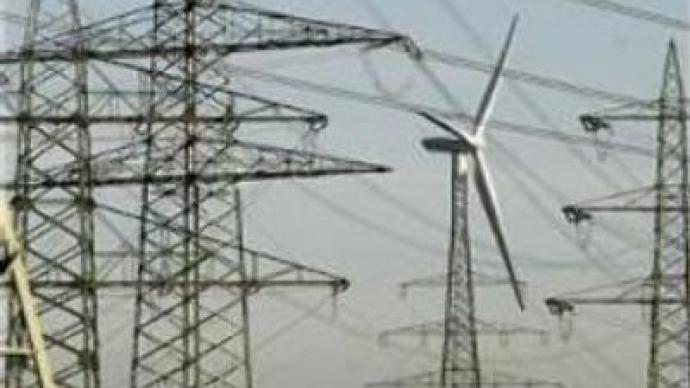 Russia wants to share its knowledge in the energy sector with poorer countries. The country's Energy Minister Viktor Khristenko stated it at a meeting in Paris, aimed at finding ways to help struggling countries increase access to electricity.
Delegations from 200 countries are meeting at UNESCO's Headquarters to discuss how to harness science to develop renewable energy sources and help nations where many people still do not have access to electricity.Russia is looking to share its expertise in the energy sector with struggling states.
"We want to create a foundation to give poorer countries access to the technology that will help them exploit their natural resources,"
Russia's Industry and Energy Minister Viktor Khristenko said.It is hoped that recent tensions between Russia and the west will not get in the way of humanitarian projects like this one.It is not only Russia that feels like one of the usual suspects. Another energy giant, Venezuela, claims it is motivated by altruism.
"Russia and Venezuela share the idea that energy should be for the benefit of all the people; so we support the Russian initiative,"
Venezuelan Ambassador Jesus Arnaldo Perez assured.There are huge disparities between rich and poor countries and with global warming those inequalities will only become more pronounced. According to the World Bank, about 1.6 billion people still have no access to electricity. Most of them are in sub-Saharan Africa. Countries like Sudan have massive energy resources, but need help in order to exploit them.
"Sudan's a huge country, many people live in the countryside and do not have access to energy,"
Sudanese Energy Minister Awad Al Jaz explained.
"This project would be very positive for Sudan".
But some say it will be hard to realise such projects immediately.
"We are looking to sort out energy problems not via wars, which is how it worked in the past, but via dialogue and culture,"
Tewfik Hasni from Algeria's Engineers Association said.
"But right now people are not yet ready. First, we need to secure both the countries that supply and consume energy and resolve political issues".
At next week's G8 summit in Heiligendamm rich countries will continue to discuss what can be done to develop more sustainable energy sources and reduce energy poverty. But sceptics say that they will not make much headway unless first they put aside their mutual suspicions.
You can share this story on social media: