Russia carried out almost half of world's launches in 2006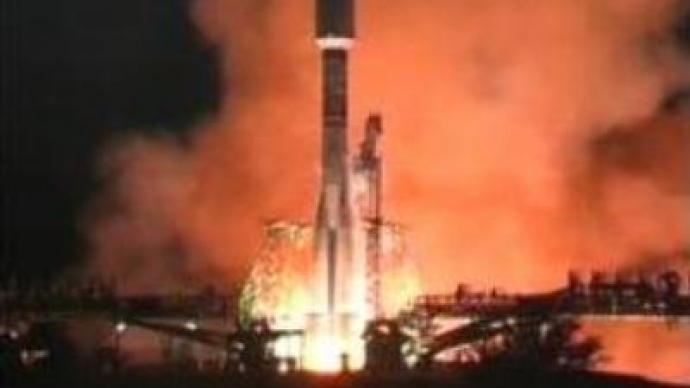 The Russian Space Agency Roskosmos reviewed the country's achievements in space exploration during this year and announced plans for the future. The country carried our almost half of world's launches in 2006.
In 2006 the world saw 65 launches, and 24 of them – that's 37% – were carried out by Russia. The country will add to its score on Wednesday after a Soyuz-2 carrying a French satellite goes to orbit. Also in co-operation with other countries, Russia has launched five Zenit rockets, which if taken into account means Russia carried out almost half of the world's launches this year.There were a number of memorable events in Russian Space exploration this year, including the first female space tourist ever to blast off into orbit. Iranian born Anousheh Ansari took off for the International Space Station on September 18 on board the Soyuz and returned safely back to Earth 11 days later.But 2006 saw disappointment as well. In July, the first Belarussian satellite Belka was lost in an accident.But the Russian Space Agency Roscosmos has announced that launchers of Dnepr rockets which were suspended after the accident will resume.
"Nothing is impending further Dnepr launches from the Baikonur complex. After the accident Russia and Kazakhstan have fully negotiated the size of the damage done and to the natural environment and established the causes of the accident,"
stated Anatoli Perinov, Head of Roscosmos.This year also marked 60 years of operations for the Russian rocket and space corporation Energia. The corporation launched the first man-made satellite in 1957, took the first man into space 4 years later, and continued to grow over the next half century.
You can share this story on social media: