Russia to spend $1 billion on snow fields and ice shelves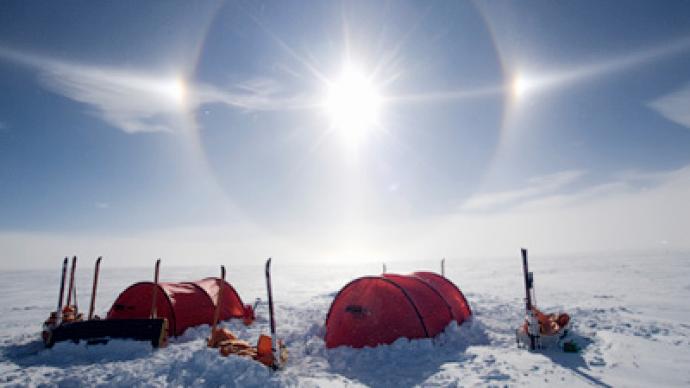 The country's government has adopted a long-term strategy for the development of Antarctica.
Among its main goals are full-scale scientific research, including more precise climate change studies, and better environmental control. Eight polar stations and seasonal bases will be subject to full reconstruction.The officials also plan to build five more Antarctic research vessels and a brand new Ilyushin Il-114-100T plane with a wheel-ski undercarriage. Other goals are the development of GLONASS (The Global Navigation Satellite System) and the fishing industry, as well as the modernization and restructuring of Russia's shipping infrastructure in the region.As a whole, the strategy is aimed at improving Russia's leading position in the Antarctic region."Every country wants to be the first in this region," Andrey Reut, deputy editor in chief of Izvestia newspaper, told RT. "Antarctica is the last clear place in the world. Researchers from all the countries come there to study its nature, animals and climate issues.""Then, there are many political issues connected with the region," he added. "Grabbing a piece of Antarctica and placing there research facilities, nuclear stations or weapons means that the country is really powerful. In addition, Antarctica hides many valuable resources, from gold to oil, from diamonds to coal. Now we do not have the technologies to get it, but later we might come up with something."
Watch the full interview with Andrey Reut:
According to the current treaty on Antarctica, no nation is allowed to have full control over Antarctica. No military presence or extraction of natural resources is allowed. Only scientific research is permitted.The strategy will be carried out gradually. The first group of goals will be completed by 2013, the second by 2020 and the third by 2030.The first phase of the strategy will cost Russia 6 billion rubles (about $200,000), the RIA Novosti news agency reported, whereas the second stage may cost about 30 billion rubles ($1 billion).All the work will be coordinated by the Federal Service for Hydrometeorology and Environmental Monitoring.
Read also: Cemetery in Antarctica
You can share this story on social media: