Russia and Turkmenistan to strengthen economic ties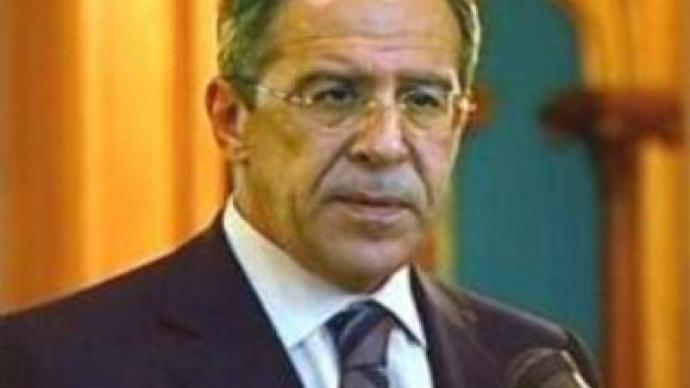 Russian Foreign Minister Sergey Lavrov has visited Turkmenistan. The strengthening of economic co-operation topped the agenda of the talks with the country's new President, Gurbanguly Berdymukhamedov.
It is the first time Mr Lavrov has visited the former Soviet republic after the death of the so-called "eternal leader", Saparmurat Niyazov, last December.Under the new president, the political climate in the country has changed dramatically. Golden statues of the late leader of the state are still there, but many of his policies are being revised by his successor.Unlike the former president, Gurbanguly Berdymukhamedov seems to be ready to extend the co-operation and partnership with Russia. When he met the Russian Foreign Minister the two discussed how to revive the stalled relations.
"During the meeting with the Turkmen President we discussed the implementation of previous agreements between our leaders. Those include first and foremost agreements in trade and economic sphere, and also investment and humanitarian co-operation,"
said Russian Foreign Minister after the talks.Huge reserves of natural gas, the world's fourth largest, make Turkmenistan an attractive partner for Russia. Prospects of bilateral co-operation have long been marred by discrimination against the country's Russian minority. But the new leadership is ready to show that its old habits have been dropped.To convince Moscow, a visit to an exemplary Russian school named after 19th century Russian poet Alexander Pushkin was prepared for Minister Lavrov.
"Turkmenistan has always been friendly to Russia. And the Russian language and culture have always been highly respected in our country. According to our President's recent decision we will pay more attention to the Russian language in our schools,"
says one the school teachers. The new leadership also wants to change the controversial social policy of the country. The centre of Turkmenistan's capital, Ashkhabad, is completely reconstructed and entirely carved with the white marble as the country has been flooded with natural gas revenues. However, away from the central squares and avenues, average citizens live on the edge of poverty, earning less than $US 60 a month. After the late leadership decided to cut pensions and social benefits many saw their financial situation sharply worsen.
You can share this story on social media: