Russia and NATO top brass gather in Brussels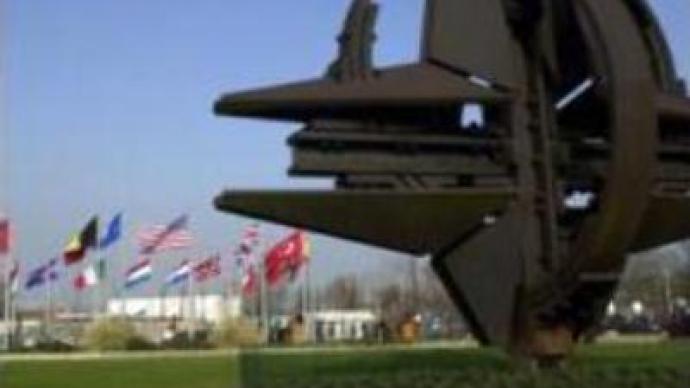 The Chief-of-Staff of the Russian Armed Forces, General of Army Yury Baluyevsky is in Brussels to meet his counterparts from the Russia-NATO Council. The two sides have several issues to tackle.
One of the issues on the agenda has been the moratorium Russia has threatened to impose on the Treaty on Conventional Armed Forces in Europe. The statement was made in President Putin's address to the Federation Council on April 26.Yury Baluyevsky said the treaty is on the verge of collapse, which Russia no longer wants or is interested in. He added all questions concerning the preservation of the treaty should be addressed to Russia's Western partners rather than Russia itself. But Army Gen. Baluevsky said he hoped President Putin's statement would push Western states closer to ratifying the treaty.Yury Baluyevsky also said Iran's threat to America and Europe has been overestimated, adding that Tehran won't have missiles capable of travelling more than 1,500 kilometres for at least 20 years.
"Speaking about Iran's current capabilities, it's clear Tehran is developing ballistic missiles with a range of less than 2000 kilometres,"
Mr Baluyevsky noted.
"And I have to stress that Tehran needed around 10 to 12 years to achieve these results. Such missiles are only capable of reaching Israel and not Europe or the United States. So when today the West says Tehran is developing missiles with a range of up to 5000 kilometres and even inter-continental missiles with a range 8000 to 10,000 kilometres, such threats are overestimated,"
he concluded. Meanwhile, the Czech Republic has opened talks with the U.S. on hosting part of Washington's missile shield in Central Europe. Experts from the two countries are in Prague to discuss the status of U.S. troops, as well as manning levels for the planned radar on Czech territory. In early June, U.S. President George Bush will visit Prague for further talks on the plan. Back in January, te U.S. announced plans to deploy a missile defence radar in the Czech Republic as part of its missile shield to counter possible threats from "rogue" states like Iran and North Korea. The talks have provoked fierce criticism from Russia.
You can share this story on social media: