Russia & NATO to discuss Cold War concerns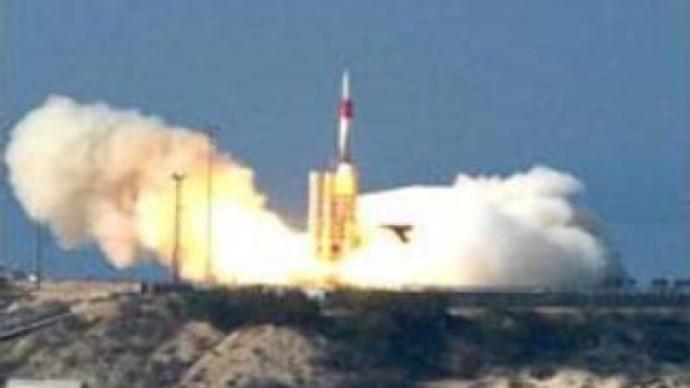 The United States' planned anti-missile defence system in Eastern Europe has aroused deep concerns in Russia, but America claims it will improve regional security. Russian officials and NATO representatives are to discuss the issue in Brussels.
Russian President Vladimir Putin has said Washington's plans to put interceptor rockets in Poland and a radar system in the Chech Republic by 2012 could revive a Cold War arms race.The strategic partnership in the war on terror between Washington and Moscow has yet to survive another endurance test. The apple of discord is the U.S. missile defence system in Russia's backyard.Some critics claim Moscow is over-reacting. Others imply that it wants to split NATO along the lines of Old and New Europe.
"I do not quite understand why 10 interceptors in Eastern Poland may be considered aimed at being a threat to Russia and will therefore be destabilising,"
Eric Edelman, U.S. Under Secretary of Defence, stated.
"On the contrary, I think it would diminish the value to Iran and others who are pursuing these kinds of programmes and holding Europe, the U.S. and others at risk".
On the face of it, the Pentagon logic behind the missile defence sales pitch is very straightforward, based on assurances that Iran will attack the U.S. and EU 15 years later. The best place of response to this predicted threat had to be identified, and Eastern Europe earned this honour, but Russia does not buy this initiative.
"It is said that the defence umbrella will protect the U.S. and its allies,"
Russia's Security Council Secretary Igor Ivanov said,
"But, of course, it is important who is holding the umbrella, and not only to Moscow, but also to Europe and Asia. We think today there are enough reasons to launch joint defence systems that will oppose real threats. But these threats are of a different character. They are working. Maybe we could fight them with missile defence systems. But if we do not unite against them we will not sleep peacefully under the umbrella".
In March, George Bush telephoned Vladimir Putin to assuage concerns about the U.S. missile defence system deployment. The American President offered to steer the strategic partnership out of harm's way.The visit to Moscow by U.S. Secretary of Defense Robert Gates, a venerated veteran on Soviet and Russian affairs, could be an omen that the missile stand-off will soon be resolved.
You can share this story on social media: