Russia and Japan to discuss North Korea nuclear programme in Moscow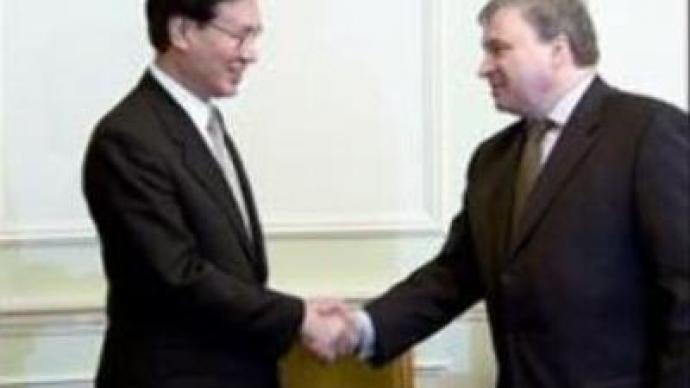 Pyongyang's nuclear programme is to top the agenda in talks between Russian and Japanese diplomats in Moscow. The bilateral meeting followed the news from Beijing that six-party talks on the issue are likely to resume in February.
Japan and Russia's deputy foreign ministers met to help strengthen a strategic partnership between their two nations and the problem of North Korea was high on their lists.The communist state was under increasing international pressure to abandon its atomic programme since conducting a successful nuclear test in October 2006.However, the latest round of talks alongside China, Russia, Japan, the United States and South Korea ended in stalemate last December.Nevertheless, meetings last week between North Korean and U.S. officials in Berlin gave fresh hope that a breakthrough might soon be achieved.Following talks with his Chinese counterpart Wu Dawei in Beijing, U.S. Assistant Secretary of State Christopher Hill was optimistic that North Korea could be brought back to the negotiating table.
"We agreed on the need to try to get the six-party talks going as soon as possible. My Chinese counterpart will talk to the other participants and we hope that the Chinese government will be able to announce soon the start up of the talks,"
said Mr Hill.Although the discussions in Berlin were carried out behind closed doors, South Korean media reported that Pyongyang has agreed for the first time to specifically address the disarmament of its nuclear weapons when six-party talks resume.It is thought that in exchange the United States agreed to discuss a programme of economic and energy assistance and the lifting of financial sanctions against the North Korea.Earlier, the US froze more than $U.S.20 MLN worth of North Korea's assets in an Asian bank which it said was being used for money laundering.
You can share this story on social media: