Russia and Brazil agree on co-operation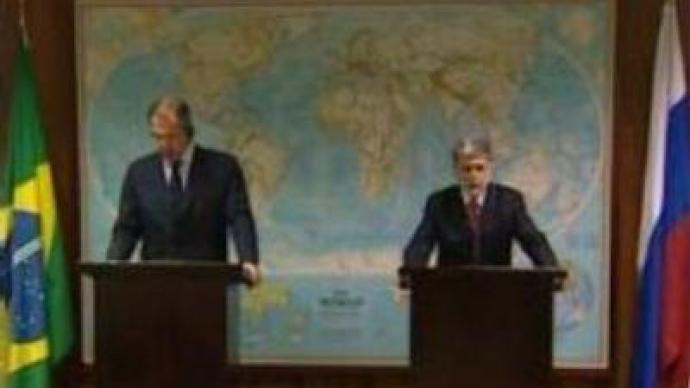 Russia will develop military cooperation with Brazil. Russia's Foreign Minister, Sergey Lavrov, made this announcement after talks with his Brazilian counterpart, during the first of his 2-day visit to the country.
At his meeting with Brazilian Foreign Minister, Celso Amorim, Mr Lavrov also committed Russia to supporting Brazil in its desire to become a permanent member of the U.N. Security Council.Sergey Lavrov said military co-operation will be in line with both countries' interests and commitments.
"We never supply arms to any country in the world if it violates existing international regulations in this area, or our international obligations. The same way our partners do not violate any of their obligations when they purchase arms from Russia. Before we reach any agreement in this respect, we take all the necessary measures to ensure we do not infringe any existing international agreements or regulations. All our military co-operation with any country, including that of Brazil and Venezuela, is based on our mutual interest and the inherent right to secure and provide defence capability,"
stressed Mr Lavrov.
You can share this story on social media: