Russia and Belarus shake hands on air defence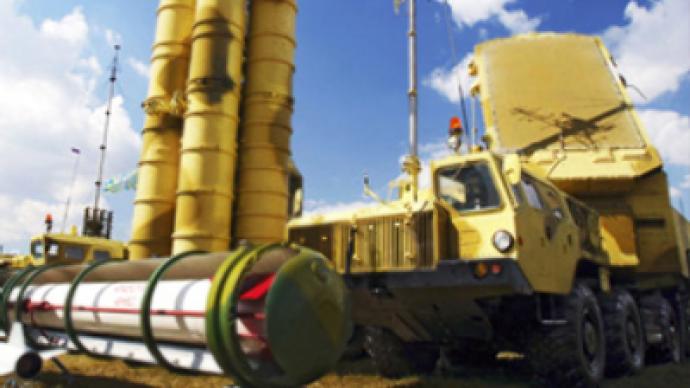 Russia and Belarus have signed a deal on a joint air defence system. Belarusian president, Aleksandr Lukashenko, travelled to Moscow to sign the agreement at a meeting of the Russia-Belarus Union State Supreme Council.
The integrated system, aimed at protecting the air-space of both Russia and Belarus, will consist of five air force units, ten anti-aircraft units, five technical service and support units and one electronic warfare unit.
The Kremlin has described the agreement as a major step in the development of military and technical ties between the countries, and will improve the defence capability of both.
Military cooperation between the former Soviet neighbours has gained momentum recently, boosted by recent U.S. plans to deploy missile defence elements in Poland and the Czech Republic.
Several Russian-made S-300 battalions are the backbone of Belarus's air defence system. Minsk is now negotiating the purchase of advanced S-400 systems from Russia, which will be made available by 2010.

Russia's defence minister, Anatoly Serdyukov, said earlier that Moscow would continue supplying arms and military hardware to Belarus at subsidized rates.
Belarus needs roubles
Economic cooperation was also on the agenda with Belarus asking Russia for an additional loan of 100 billon roubles, or $US 3.6 billion.

"We have two weeks to consider the loan and to reach a decision," Aleksey Kudrin, Russia's Finance Minister, said.
Russia had earlier agreed to lend Minsk $US 2 billion.
Two states – one currency
Russia and Belarus may also have a common currency by the end of 2009.
"The task is not easy; it requires coordination. Yet it is realistic to introduce a common currency by the yearend," Pavel Borodin, Secretary of the Russia-Belarus Union State, said.
The states have already drafted a plan for common currency, which will be the Russian Rouble.
You can share this story on social media: