Russia and Argentina intend to intensify co-operation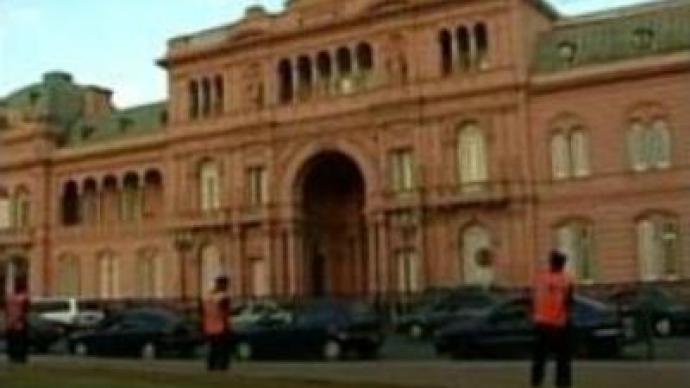 As a result of Russian Foreign Minister Sergey Lavrov's official visit to Argentina, the two countries have agreed to increase cooperation in economy, science, finance, culture and other spheres.
Possible reforms within the United Nation and the UN Security Council, as well as global security and stability were also some of the priorities of the visit. During the one-day stop in Buenos Aires Mr. Lavrov met with the country's President Nestor Kirchner and Argentinean Foreign Minister Jorge Taiana. The Russian Foreign Minister's meeting with the Argentinean President took place behind closed doors. As for the meeting with Mr Taiana, the Russian and Argentinean foreign ministers discussed in detail ways of improving political, trade, economic and cultural co-operation. Both Mr Lavrov and Mr Tatiana said the talks were positive.
"We are very much satisfied with the results of the visit. We both think that the talks that took place here in Buenos Aires will assist a lot in a more effective implementation of the agreements which were made between the presidents of our countries during their meeting last year, and which were later confirmed during Russian Prime Minister's visit to Argentina this April,"
said Mr Lavrov. Amongst the many things noted in the joint closing statement was Russia's accession to the WTO and the positive effect that this is expected to have on international economy. Future and current projects in culture and science were also highlighted as key in bilateral relations. Following his visit to Argentina, Mr Lavrov is now in Brazil. Global security and bilateral co-operation are among the issues on the agenda of talks with Brazil's president and other top officials.
You can share this story on social media: