Russia allows three charter flights from Georgia for Easter holidays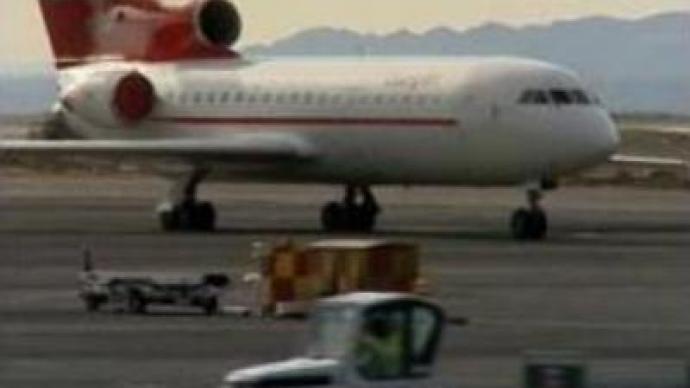 Three charter passenger flights operating between Tbilisi and Moscow have resumed especially for Easter pilgrims. People queued to buy tickets for the first flights in six months between Georgia and Russia.
Flights were suspended last year after a diplomatic row between the two countries.Russia cancelled all air links in October, 2006, as part of a raft of sanctions that included stopping all maritime and postal communications, recalling the ambassador from Tbilisi and deporting thousands of Georgian citizens after Georgia detained four Russian officers on espionage charges in September 2006 – leading to the worst crisis in bilateral relations since the Soviet Union's collapse.The countries still have much in common. Both are largely Orthodox Christian, and both celebrate Easter this weekend. Therefore, at the request of the Georgian Patriarch, Russia has decided to allow three direct flights between Moscow and Tbilisi for the holiday period.
"We immediately took up this initiative and applied to the Russian aeronautical authorities for the authorization to implement these charter flights. We certainly would like to think that this would be the first step or kind of a signal for restoration of regular scheduled flights between Moscow and Tbilisi,"
said Roland Beridze, Vice President of Airzena, Georgian Airways.Russia responded positively, saying it is in the basis of Christianity to support each other in all possible ways.Although many here in Georgia hope that relations between the countries will soon improve, there is as yet no official indication from Russia that the sanctions will be lifted.
"Russia welcomed the Patriarchy's initiative to allow direct Moscow-Tbilisi flights over the Easter holiday period, due to the humanitarian character of the request and because of our mutual Orthodox Christian traditions. But it does not mean that regular flights have resumed,"
noted Zarina Gabieva, Russian Embassy press spokesperson.Many thousands of Georgians live and work in Russia, and since the sanctions began, they have had to fly via third countries to come home to see their loved ones, but in spite of political differences most still feel that Russians and Georgians are close.
"Our governments should be wiser – they should think about people. We have been together for so many years, we have the same religion and our people should not lose these ties,"
believes Gulnara Kavlashvili, a passenger.Most of the passengers today think these special flights are a sign of progress, as a sign that relations between Russia and Georgia – strained for so long – might be getting back to normal.
"Nobody expected these flights would ever be allowed and I think this three-day good-will gesture gives us hope that the transport problem will be resolved,"
considers Lamara Gazdeliani, a passenger.
You can share this story on social media: