Russia accuses UN of wrecking Iran nuclear talks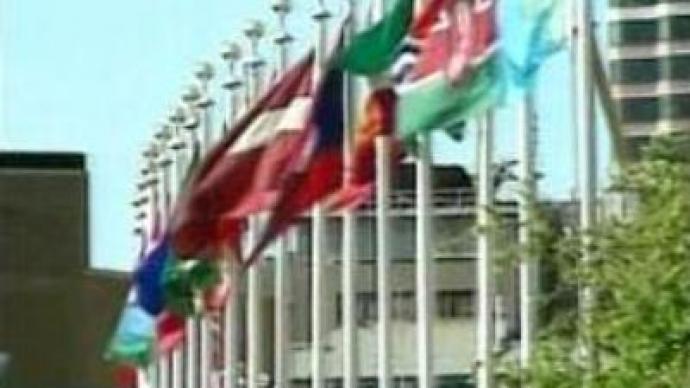 Russia has refused to discuss the issue Belorussian opposition leader Aleksandr Kozulin during the UN Security Council meeting saying it was not on the agenda. Moscow said the talks should not be distracted by unrelated issues.
Security Council talks in New York to discuss sanctions against Iran were disrupted shortly after starting when the US ambassador brought up the issue of Belorussian opposition leader Aleksandr Kozulin. The latter is in jail and staged a hunger strike for 53 days in an attempt to attract international attention to human rights violations in Belarus. He was jailed for organising mass rallies in Minsk after president Aleksandr Lukashenko was re-elected to a third term in power in the election which was denounced as fraudulent by the opposition and international monitors. Russia has expressed dissatisfaction with the attempts to wreck the negotiations.
"Attempts to include off-topic issues will prevent talks about the main problems on the agenda. We all need to make efforts to ensure that the UN Security Council focuses on issues crucial to the world peace and international security and is not distracted by issues that have nothing to do with its mandate,"
Russian Foreign Minister Sergey Lavrov declared.The row has added to disagreements between Russia and the US, who cannot agree on whether to apply sanctions on Iran over its refusal to stop uranium enrichment.The US and European negotiators insist on sanctions saying Iran's nuclear ambitions are far from peaceful and could be aimed at building nuclear weapons. For its part, Russia replies sanctions in general are not an effective instrument to resolve problems. Moscow insists they should only be applied against Iran in such way and extent that would not turn Tehran away from further negotiations.While the Security Council members bring new arguments and levers in the ever-going dispute, Iran continues to defend its right for atomic technologies saying sanctions will not affect its nuclear progress.
You can share this story on social media: