Runaway elephant dies hit by a bus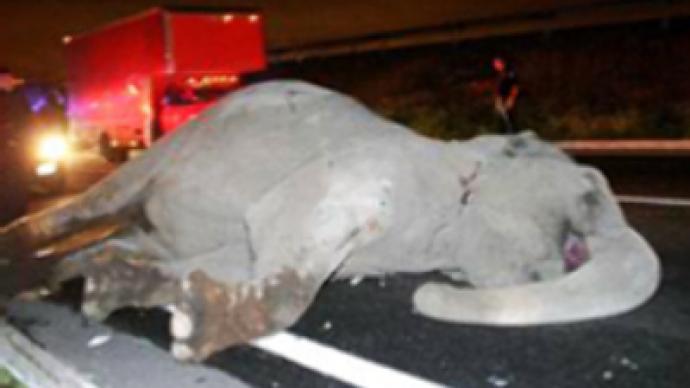 A young female elephant broke through the circus gates and ran onto a busy highway not far from Mexico City's Teotihuacán pyramids and was fatally hit by a bus. The driver of the bus also died following the crash, some passengers were also injured.
Police said the bus had no chance of avoiding the elephant.
According to a circus worker, the 5-tonne animal had never shown signs of hostile behaviour before, but managed to escape, while untied for feeding in the early hours of Tuesday.
The elephant, named Hilda was 40.
You can share this story on social media: