RTД – your guide to the depths of Russia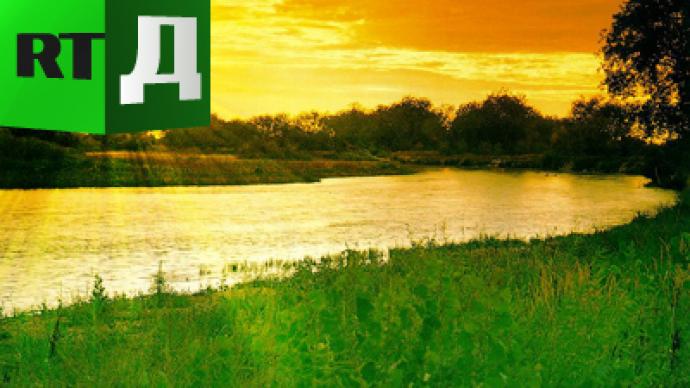 RT has launched a brand new 24-hour documentary channel bringing you the best of Russia in English. The channel was launched on Thursday by Russian President Dmitry Medvedev, who visited RT's studio in Moscow.
"Be honest with me. Will it happen the moment I press the button, or is it just a symbolic gesture?" the president asked seconds before the launch. Assured everything was absolutely serious, he added, "Never did such a thing before. Launching now!"
Watch the full video of Dmitry Medvedev launching RTД channel
For over five years, RT has been working on documentary films and series. Dedicated exclusively to the issues inside the world's largest country, RTД will take you on a journey to its farthest ends and wildest corners."RTД is definitely a channel for inquiring minds, because that is what we ourselves are," said Ekaterina Yakovleva, the head of documentary broadcasts at RT. "RT correspondents dug into dusty state archives, rode in the Arctic in dog relays, filmed fierce bears from ten meters away in Kamchatka, rose up to the clouds in a dirigible, lived in Russian monasteries and even prisons, spoke to shamans who on their behalf spoke to the taiga spirits… To sum it all up, we have gathered quite a lot of interesting stories about Russia that we are now ready to share."The new channel will be screening unique RT-made documentaries that have received high ratings from industry professionals and gained distinction at the Media Excellence Awards, Omni Awards and have even won a New York Festival prize.RTД covers a broad range of themes from Russia's wild nature to the country's latest technological achievements, from ancient history to the Soviet past, from exploring the country's eventful social scene and culture to a mini-series of Russian language lessons."RTД is not just a guide to the world's biggest country, but also an English-Russian dictionary. We added a Russian letter Д to the two already familiar ones, RT. And it is no coincidence. English-speaking viewers are given a chance to learn one of the most difficult languages in the world – Russian. After a few video lessons in our "A Little Bit of Russian" section, you will learn how to say hello and goodbye properly, will be able to introduce yourself to someone, make an order at a restaurant, and much more," Yakovleva added.RTД has begun broadcasting on June 23.
You can share this story on social media: