RT brings you the press conference with Lugovoy and Kovtun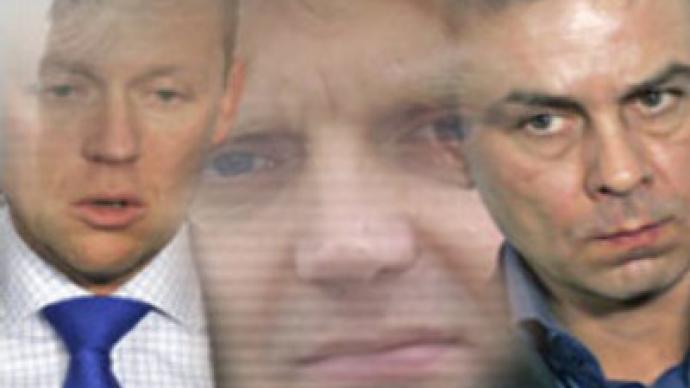 RT will broadcast the press conference with Russian businessmen Andrey Lugovoy and Dmitry Kovtun live today.
Andrey Lugovoy is Britain's main suspect in the murder of former Russian security officer Aleksandr Litvinenko in London last year. London has asked Moscow to extradite Lugovoy to the UK for trial, but the request was rejected due to the lack of evidence presented.

Dmitry Kovtun is a business partner of Lugovoy and a witness in the Litvinenko case.

The broadcast is scheduled to begin at 15:00 Moscow time (11:00 GMT).
You can share this story on social media: