Row over Estonian WW II memorials re-location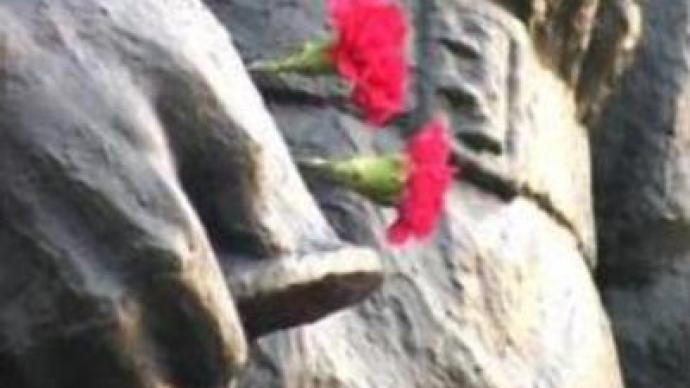 Russian Defense Minister Sergey Ivanov has described the Estonian proposals to move World War II memorials as blasphemy and state vandalism. Work on the re-location of the monument could start as soon as May this year.
The law allows reburial of Soviet soldiers from a common grave in the centre of the capital Tallinn, and re-location of a controversial monument to the Soviet soldiers.Russian President Vladimir Putin has also stepped into the row over the Estonian war memorials. He has dubbed the Estonian government's decision to move a statue that commemorates Soviet warriors as 'dangerous and short-sighted'. Speaking in Sochi at a press-conference after negotiations with the German Chancellor, he reminded how Soviet monuments in Germany were restored, and compared that with the current situation in Estonia.
You can share this story on social media: