Rose Revolution anniversary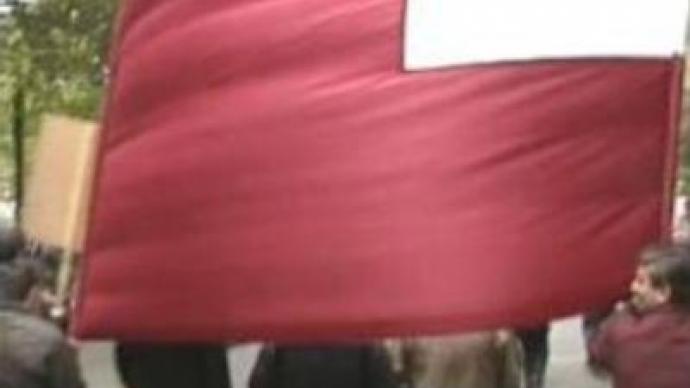 Georgia is marking the third anniversary of the Rose Revolution, which brought Mikhail Saakashvili to power. Three years on some people in the country feel disappointed by progress since November 23, 2003.
On that day Saakashvili burst into the parliament holding a long-stemmed rose in his hand. Then President Eduard Shevardnadze, surrounded by his bodyguards, fled the building, and symbolically, power.This came after weeks of demonstrations against the government – accused of corruption and an inability to address the country's problems. In 2003 the country was very poor by European standards and had no control over several of its regions. Not surprisingly, the revolution involved change in part of the country.Three years on, Saakashvili has lost some of his allies. Several of those who stood next to him when overthrowing Shevardnadze are now disappointed in him.The Republican Party leader Tina Khidasheli recalls every step of the way of Saakashvili's victory.
"I am so sorry that now people have nothing from this revolution and I hope there won't be any need for another revolution,"
Ms Khidasheli said.
"As for the problems they have now, due to quite emotional moves by Saakashvili relations with Russia have deteriorated. Secondly, there is no advance on the way to re-integration of Abkhazia and South Ossetia. Military force can by no means used here as Russia and its peacekeepers will not permit it and the Americans do not feel like having another troubled region,"
Aleksey Makarkin, a CIS expert told Russia Today.In unison with this, more and more ordinary people feel that Georgia's Rose Revolution succeeded in making some positive changes but not significantly improving their living standards.This year's festivities on the main avenue where the revolution took place are not likely to be anything like when Shevardnadze resigned but the November 23 is also St George's day. The giant column depicting the Saint killing the dragon on the Freedom Square has become a symbol for this year's celebration.
You can share this story on social media: