Romano Prodi to stay on as Premier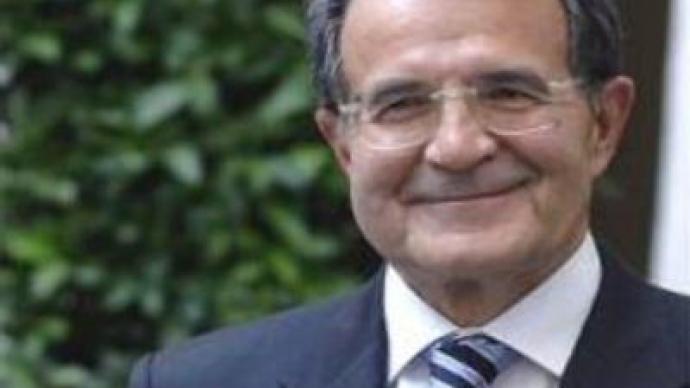 Former Italian Prime Minister Silvio Berlusconi has called for fresh elections in the country. It follows the Italian president's request that Mr Berlusconi's successor, Romano Prodi, should keep his post.
President Giorgio Napolitano's suggestion follows Mr Prodi's resignation on Wednesday over the loss of a key foreign policy vote in the Senate. Mr Prodi will now face a vote of confidence.Mr Napolitano announced his decision after two days of talks with party leaders. He said there was no sufficient support for a broad coalition government, as demanded by the former Prime Minister, Silvio Berlusconi, and other conservatives. Thanking the president for his support, Romano Prodi claimed he would seek a vote of confidence as soon as possible with renewed impetus and a united coalition.However, the president said he did not have a choice.
'Despite the contrary opinion of the opposition, in this conditions it is clear that at the moment there is no other concrete alternative than to send back the government in parliament to verify with a new confidence vote the existence of the necessary political majority also at the Senate,'
Giorgio Napolitano stated.Romano Prodi sparked a political crisis when he resigned on Wednesday after losing a crucial Senate vote on foreign policy. The continued deployment of 2000 Italian troops in Afghanistan and plans to expand a US military base in the northern Italy met strong opposition by some of Prodi's coalition partners.Nevertheless, after announcing his resignation, Mr Prodi secured the renewed backing of some party leaders in a late-night deal on Thursday.No date has been set on when Prodi might go before the two houses of parliament to test his majority, but even if he does win the vote, the events of the last few days have highlighted the fragility of the Italian government.
You can share this story on social media: