Romania's ties with Moldova cut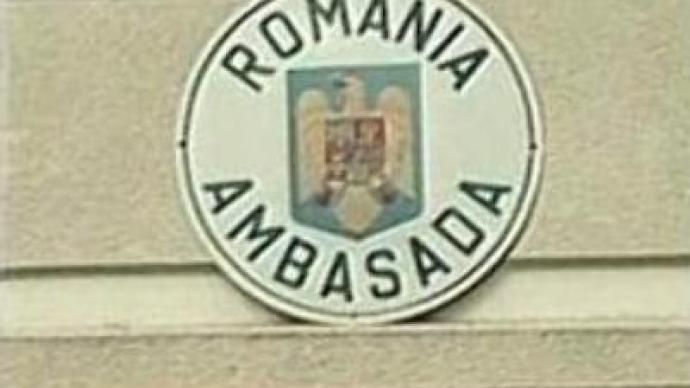 The former Soviet republic of Moldova has been plunged into visa chaos. Closely linked with its neighbour Romania, it's been cut off following Romania's entry into the EU and the imposition of a strict visa regime.
The village of Leuseni is situated in Moldova, a former Soviet republic, whose independence has made it Europe's poorest country. But just three kilometres to the west lays Romania, the EU's newest entrant. And although it is poor even by Eastern European standards, average incomes are more than three times higher than in Moldova.The two countries share a common heritage and language, but Moldova was annexed by the Soviet Union during the Second World War. The reunification attempts following the break-up of the USSR did not come to fruition, and instead Moldova faces territorial issues of its own, with the province of Transdnestria seeking to join Russia.Now, as Moldova borders the European Union, it can hope to promote its own bid to join.
"We just became their neighbours, so you cannot say, just after a couple of months that things will move or change immediately. It's not a secret that Moldova has aspirations and ambitions to join the European Union. We're not saying when exactly but we are hard working to achieve this goal. As I said before we'll be trying to use all the opportunities that come from being the immediate neighbour of the European Union,"
Valeriu Ostalep, Moldova's Deputy Foreign Minister, said.Whatever the long-term impact of Romania's accession, the immediate impact has been chaos. In 2006 there were 1 million border crossings from Moldova into Romania. But as the latter has been forced to comply with the EU's more stringent immigration rules, people have been forced to apply through the embassy, which can only receive 200 visitors a day.For some the split with Romania will be temporary. 500,000 Moldovans, 12% of the population, are seeking Romanian citizenship. But for those who stay, the situation remains difficult. With EU membership years away, and a third of the able-bodied population working abroad, it is unlikely that Moldova will lose its unwanted title of Europe's poorest country any time soon.
You can share this story on social media: