Romania and Bulgaria become new EU members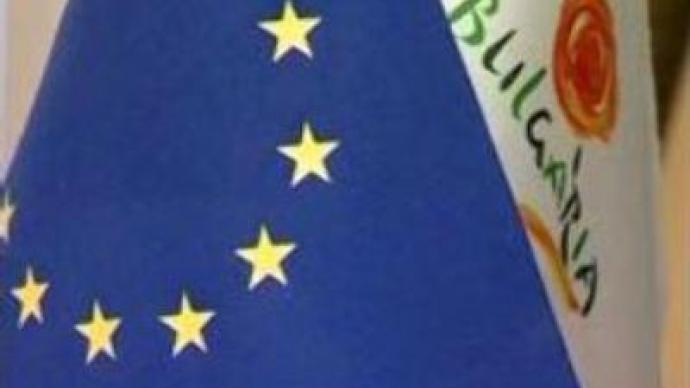 The European Union has gained 2 new members in the form of Romania and Bulgaria. Although the mood in the countries is exuberant, there are some real concerns over what EU membership could mean.
Hundreds of pensioners in Romania and Bulgaria are worried about the possible increase in prices.They were demonstrating just a few hours before their countries joined the European Union.However, in general the people in Bulgaria and Romania chose to join the Union mainly because of the younger generation.The two countries' membership came with strict conditions and at a time when the EU leaders put the brakes on further enlargement.The situation is additionally worsened by the fact that Bulgaria together with its neighbour Romania were the poorest in the former communist bloc.That is why their entry into the European club raised the eyebrows of some of the EU members.Bulgaria, with its 8 MLN people who earn on average 200 euros a month, is not a very attractive market for investment.In addition, its problems with corruption, infrastructure, and law enforcement put pressure on the EU funds.As for Romania, the country's reaction to its entry into the EU was also bittersweet.A huge party in the Romanian capital, Bucharest, marked the country's accession to the EU, but concerns over enlargement dampened the excitement amongst current members.This similarity of the two countries' reaction resulted from the fact that the problems of Bulgaria and Romania are almost the same.
You can share this story on social media: