Roman Abramovich seeks to leave post of Chukotka governor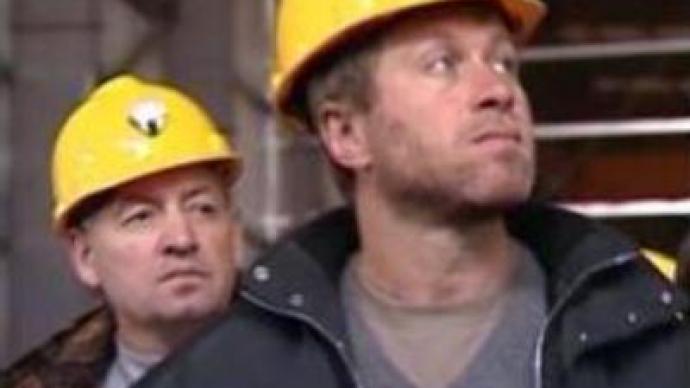 Russian billionaire Roman Abramovich, who owns the British football club Chelsea, has told journalist that he's asked President Vladimir Putin to remove him as governor of Chukotka, in Russia's far northeast.
Mr Abramovich was elected governor of the Chukotka autonomous region in 2000, having received over 90% of the vote.The social and economic work carried out by Roman Abramovich in the region was highly approved of by President Vladimir Putin and welcomed by the population of Chukotka.That is why in October 2005, after the Russian President proposed his candidacy as a governor for a second 5-year term, Mr Abramovich was unanimously re-elected by deputies of the regional Duma.Throughout Mr Abramovich's term as a governor, the region has become more stable socially and economically. The governor of Chukotka built housing and considerably increased the minimum wage in the region.However, there were several occasions when the Audit Chamber discovered excess expenditure in the local budget, leading the media to believe that Roman Abramovich used his personal money for budget spendings.Despite all of this, Russian political analysts said Mr Abramovich's decision to leave his post was not politically motivated, but rather personal, as there were not political pretensions in connection to his work.Meanwhile, President Putin's Press Secretary Aleksey Gromov said a decision has not yet been made on whether to accept Roman Abramovich's request to terminate his term as a governor.On his side, Roman Abramovich said he would continue carrying out a series of economic projects directed at the growth of living standards in the region even if he left his post before its termination.
You can share this story on social media: