Riots continue in Copenhagen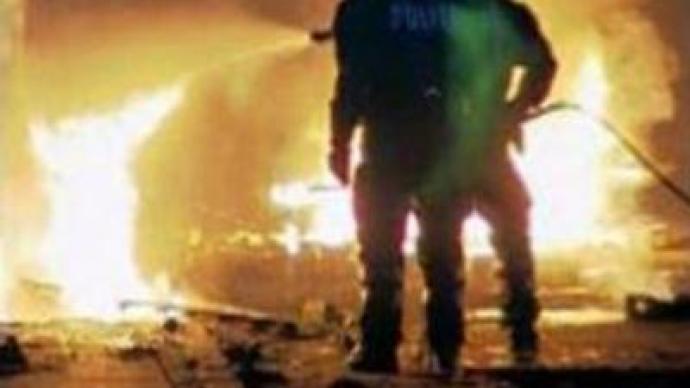 Police in Denmark say they fear more street riots in the capital, following 2 nights of clashes. Violence broke out on Thursday in protest of the forced eviction of 35 squatters from a youth centre in central Copenhagen.
A police spokesman said more than 400 people have been arrested in the past 3 days. Parts of Copenhagen have been turned into a front-line for clashes between left-wing activists and police.What started as a peaceful demonstration on Thursday morning quickly spiralled out of control. Protestors hurled stones and petrol bombs at police and set up street barricades.Anticipating further violence, Denmark drafted in more police and borrowed 20 police vans from neighbouring Sweden.On Friday more protestors arrived in the capital to reinforce the already-strong numbers supporting the squatters. And later that night more violence broke out. Hundreds of police, in riot gear, used tear gas to disperse the crowds, while fire-fighters tackled burning cars. One school was vandalised an more than a hundred people were arrested in the clashes.Meanwhile, the trespassers say they are determined to win back control of the centre, and have called for a political solution to the matter.The country's Justice Minister says the protestors 'misused their demonstration right' when they became violent. According to a spokesman from the Danish police, the riots have been the worst in the capital for 10 years.
You can share this story on social media: