Rice in Berlin for more talks on Middle East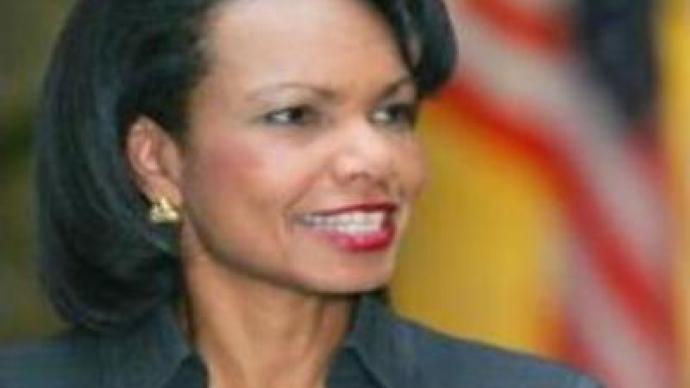 The U.S Secretary of State, Condoleezza Rice, has met with the German Foreign Minister after arriving in Berlin. She's revealed that the quartet of Middle East mediators will meet soon in Washington to discuss Israeli-Palestinian peace efforts.
Ms Rice stressed a meeting between Russia, the European Union, the United Nations and the U.S. is essential to construct a "united effort" for peace.Rice admitted it may take time to bring Palestinian and Israeli leaders together, but that the Quartet should meet soon.
"I look forward to that meeting as we re-energise the quartet in its efforts to support the progress in the Middle East that could lead to a two-state solution, and Israel and a Palestinian state living side by side in peace, democracy and freedom,"
she said.The U.S secretary state's has just finished her third visit to the Middle East since autumn. Russian Foreign Minister Sergey Lavrov met with Palestinian leaders in September. Britain's Tony Blair's paid a visit, as well as other world diplomats. Talks have been stalled for some time, and escalating tension between Israel and the Palestinian territories has gotten worse over the past year.On Monday, Israel announced plans to build more homes in its largest West Bank settlement – a thorny issue both Palestinians and many peace activists say will further endanger hopes for a two-state agreement.
You can share this story on social media: