Russia, China, India talk economy and security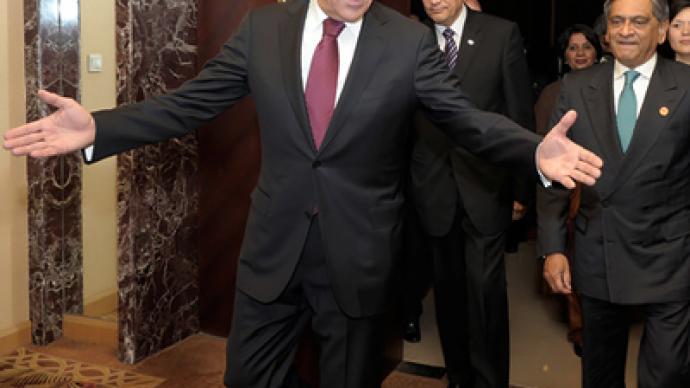 After the APEC summit in Japan and the G20 gathering in South Korea, the foreign ministers of Russia, China and India have talked over joint measures to surge forward in the wake of the second wave of financial crisis.
The three emerging economies are part of a powerful bloc known as BRIC which is hoping to change the global economic landscape. China is ahead in the race to leave the dominant powers of today behind.The trilateral meeting in China's Ukhan resulted in a number of joint statements.Ministers agreed to broaden energy cooperation and security, and vowed to work more closely together in the field of innovation and high tech. Russian Foreign Minister Sergey Lavrov called the RIC countries (Russia-India-China) strategic partners who co-ordinate their positions on the international arena and play common roles in organizations such as the Shanghai Cooperation Organization (SCO), Asia Pacific Economic Cooperation (APEC) and the G20.From next year, Russia will become a full partner of all Asian summits.The ministers at the meeting also issued a joint statement recognizing Iran's right to develop nuclear energy if the international community is provided with proof of its solely peaceful purpose.The document also calls for a swift return of the six-party talks on North Korea's nuclear activities. Ministers specially noticed that the worsening security situation in Afghanistan obliges the international community to fulfill its obligations toward the people and the government of Afghanistan. They said that the Shanghai Cooperation Organization is the key forum to help Afghan security.
You can share this story on social media: