Reward offered for information on killer of Russian tourists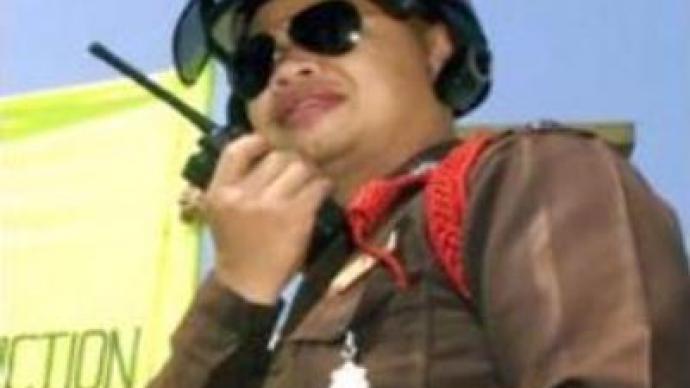 A reward of approximately $US 3,000 has been offered for information about the murder of two Russian tourists in the Thai resort of Pattaya. More than 100 police are investigating the deaths of two women.
They were found shot on a beach early on Saturday.Vladimir Pronin, Russian Consul General said,
"On the night of February 23-24, on one of Pattaya beaches, two bodies of Russian female citizens were found. The governor of the province where this incident took place took the case under his personal supervision. I'd like to re-iterate that the circumstances still remain unclear, but so far no evidence of robbery has been found."
The victims are identified as Tatyana Tsimfer, aged 30, and Lyubov Svirkova, aged 25. Both had been staying at the Dragon Beach Resort hotel since February 16. Witnesses reported hearing gunfire at about 5 a.m. local time and saw a man running from the beach. Closed-circuit television footage shows a man getting off a motorcycle, walking toward the victims and staying there for nine seconds.Many footprints were found around the site of the tragedy by the police, but it is not clear whether any of them belong to the alleged attacker, as hundreds of people walk on the beach every day. This is not the first time that holiday makers have been attacked in Thailand. In November 2006 two other Russian tourists were attacked and severely beaten. And in January 2007, a British tourist Katrin Horton was raped and killed on Samui Island.Nevertheless, thousands of holiday makers keep coming to the country, attracted by spectacular scenery and cheap prices. Three charter flights take Russian's from Moscow to Bangkok every day.
"This incident will hardly reduce the flow of tourists from Russia to Thailand,"
says Irina Tyurina of the Union of Tourist Industry.
"In late March, Russians will be even able to travel to Thailand visa-free. Now it won't be any different from Turkey or Egypt. Thailand is a very popular destination, partly because it's not so expensive. Russians love to travel there."

You can share this story on social media: