Revolution in Russian Olympic Committee?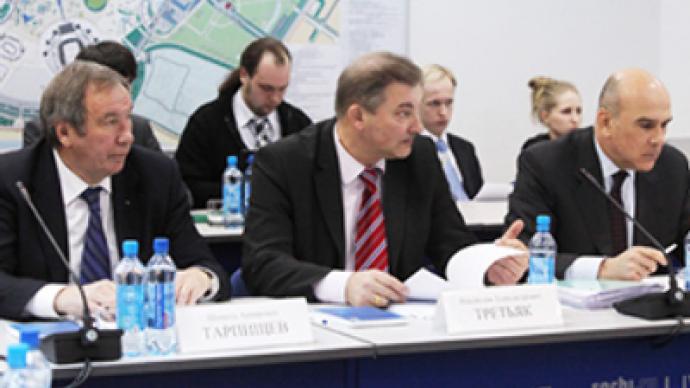 Russian Deputy Prime Minister Aleksandr Zhukov could become the next president of the Russian Olympic Committee, Interfax news agency reports.
Several federations have nominated Zhukov as a candidate for the post of Russian Olympic Committee president.
Zhukov will not have to quit his job in the Russian government if he is elected the committee's head, a source "familiar with the situation" told Interfax on Tuesday.
The country's sporting authorities have welcomed the news.
"It's very good news," honorary president of the Russian Olympic Committee (ROC), Vitaly Smirnov, told Itar-Tass.
"Zhukov has become a well-known and respected figure in international sporting circles. He attended the presentation of Sochi in Russia's bid to host the winter Olympic Games in 2014, and repeatedly spoke at sessions of the International Olympic Committee, and the Olympic Congress," Smirnov stressed.
"This man is well versed in sports, and has no need to win prestige in the international arena," he added.
"I think nominating Alexander Zhukov for ROC president would be the right decision," another ROC member, Shamil Tarpishchev, believes.
"It is important now that our sports have well functioning interaction between legislative groundwork and public sport organizations. At this stage, Zhukov's knowledge as statesman and his experience in this field are very important," explained Tarpishchev.
The final decision is to be made at the Olympic assembly on May 20.

The Olympic Committee's former president Leonid Tyagachyov resigned following Russian athletes' less-then-satisfactory performance at the Winter Olympic Games in Vancouver.
Close to Vladimir Putin, Aleksandr Zhukov has been Russian Deputy Prime Minister since 2004. In 2008 he was a part of the Russian delegation in Guatemala, where Sochi won the right to host the 2014 Winter Olympics. Later, along with other duties, he was charged with the responsibility of Sochi's Olympic preparations.
You can share this story on social media: