35 responsible for deadly mine blast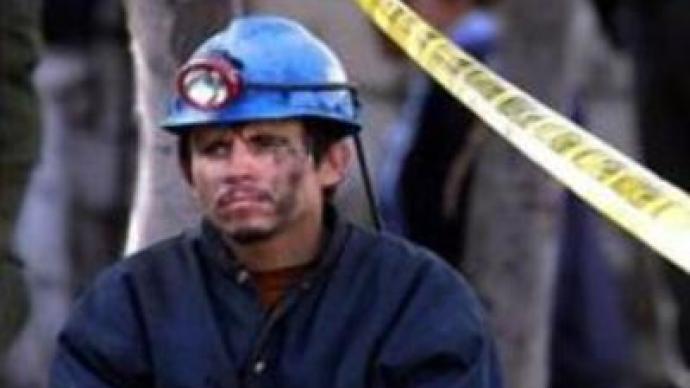 The final conclusion of an inquiry into the Yubileynaya mine tragedy last month has found that safety violations were to blame. Russia's industrial watchdog said the mine's owners and officials in the Kemerovo region were responsible.
Fatal mine blasts have sadly become a frequent occurrence in parts of Russia. The findings from the latest blast at the Yubileinaya mine in the Kemerevo region are similiar to other inquiries – safety violations were to blame.Russia's technological watchdog, Rostekhnadzor, found that interference in the electronic safety system, which is supposed to control methane levels, caused the deadly blast. The head of Russia's industrial watchdog, Konstantin Pulikovsky, claimed that not only the mine owners but also administrative officials knew about the safety violations.
"We are aware that installed gas emission warning system at the Yubileinaya mine could be easily blocked by just covering it with an ordinary cloth. We believe that it was done in order to keep the mine operating, and therefore not to lose profit,"
Konstantin Pulikovsky noted.A similar cause was established in the case of the Ulyanovskaya mine, owned by the same company which runs the Yubileynaya mine.The Ulyanovskaya mine blast killed more than 100 people in March and became the deadliest in 60 years.In terms of the latest incident Rostekhnadzor has issued a more drastic report, which includes a list of 35 people responsible for the blast.Most of them are the employees of Yuzhkuzbassugol, including its general director, Georgy Lavrik.However, Kemerovo's Governor Aman Tuleyev has his own claims against the Rostekhnadzor itself, which has failed to control the observance of safety rules in mines.
"Rostekhnadzor is to be blamed directly for all large accidents in the country's mines in the past few years. It is unable to create normal labor conditions for its inspectors. Rostekhnadzor has given permission to mine coal in such terrible conditions. The tunnel was so narrow, and no wonder that the gas has accumulated in it… And a blast occurred,"
Aman Tuleyev stated.The question of guilt remains open. Rostekhnadzor's report also contains some 15 recommendations on how to provide security at mines. After all, the investigation's purpose was not only to reveal those guilty but to prevent more miners dying in the future.
You can share this story on social media: