A violence-ridden resort? Bring it on!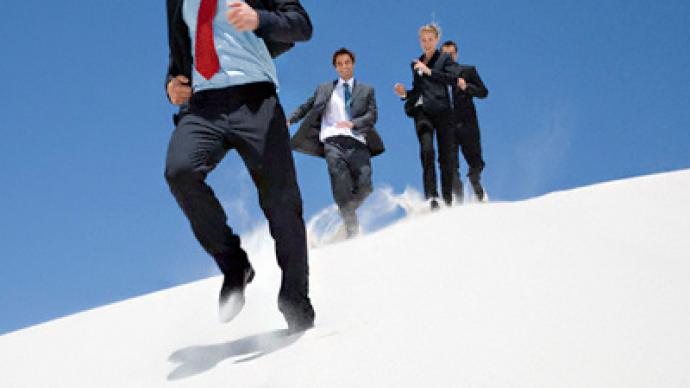 Russian travel firms are calling on the government to ban trips to Egypt, because tourists insist on going to the country despite the ongoing protests
With valid contracts in force, the firms have no reason to deny risk-hungry and carefree Russians their vacations to the Middle East country. And if somebody gets hurt in the violence, they will be able to sue the tour operator for damages.Facing the prospect of serious losses, the tour companies' trade union has asked the Sports and Tourism Ministry and Transport Ministry to stop the flow of tourists, reports Interfax news agency.The ministry says travel agencies will be the ones responsible if Russian tourists get hurt in the unrest. If they keep sending tourists to a country with such an unstable and dangerous atmosphere, their services are considered harmful for the wellbeing of their clients, a ministry representative claims, adding, "We strongly recommend putting an end to sending tourists to Egypt." According to the ministry, many travel agents use as cover documents signed by their clients stating they realize all the potential dangers of going to Egypt. However, such documents do not free travel agents from responsibility, underlines the ministry.Industry experts estimate that some 40,000 tourists from Russia are in Egypt at the moment, and most of them have voiced no desire to cut their vacation short and return home. The situation is aggravated by uncertainty with transport services. On Monday, airline Egypt Air canceled all of its flights.There has so far been no reaction from the government to the call. However, Russian airline Transaero has canceled its flights to Egypt. The company said the move was done after the Foreign Ministry's recommendation to refrain from going to the country.
You can share this story on social media: