Reshuffle in Russian government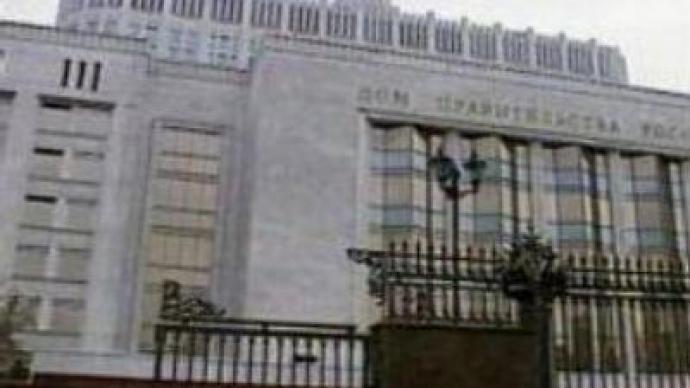 On Thursday, Sergey Ivanov was promoted to the post of Russia's First Deputy Prime Minister; Anatoly Serdyukov was appointed the new Defence Minister, while Sergey Naryshkin became the new Vice Premier.
The Speaker of the Russian Parliament, Boris Gryzlov, expressed his support by praising Sergey Ivanov's efforts as Minister of Defence and said the reshuffle would bring economic stability to the country. The new appointments were also welcomed by the Federation Council. The Prime Minister, Mikhail Fradkov, also stressed the benefits to the Russian economy at the Cabinet meeting on Friday.
"We believe that Sergey Ivanov's appointment as a Deputy Prime Minister will enable the cabinet to co-ordinate efforts and to promote Russia's economy to a new quality level with the use of modern technology and scientific discoveries,"
the Prime Minister said. For the past 6 years, Ivanov had been at the helm of Russia's Defence Ministry. He came in with no military experience but now has an army of admirers, being credited with strengthening Russia's armed forces. He will now be responsible for diversifying Russia's economy away from oil and gas and towards innovation and technology.The State Duma Vice-Speaker, Oleg Morozov, says the changes were not entirely unexpected.
"It wasn't unexpected in matters of structure, not names. This is the optimal government structure as there are several First Vice Premiers and Vice Premiers who are in charge of different spheres comprising several Ministries. Ivanov's experience as Defence Minister will help him cope with more responsibilities. I think he will be able to bring more innovation to Russia's economy,"
Mr Morozov stated. A sociologist from the Russian Academy of Scientists, Olga Kryshtanovskaya, says the changes may seem unexpected, but are, in fact, part of a political scheme.
"I don't think we can talk about this being a sudden change. I am sure there is a certain plan in preparation for 2008's election. For the Russian political system the election is bound to be a sort of a crisis, or, at least, a serious political test to transfer power without difficulty, without "Orange Revolutions", and without making it stressful for society. That's why there is a goal-oriented plan in action at the moment, but we see only its results,"
Olga Kryshtanovskaya believes. Russia's new Defence Minister, Anatoly Serdyukov, doesn't have military experience. For the past 3 years, he had worked as the Chief of Federal Tax Service.
"I've seen many reshuffles and I'm always very concerned when a person who has no connection to the military, no prior military experience, suddenly becomes the boss. Armed forces are a very specialized area, and it needs professionals,"
said Alexander Kuvayev, State Duma Deputy.Another newcomer is Sergei Naryshkin appointed as a Deputy Prime Minister in charge of coordinating government activity on foreign trade, primarily with the former Soviet Republics.
"The appointment of Vice Premier responsible for foreign trade and in particular for quite complicated relations with the CIS countries is a signal that this area deserves special attention,"
noted Oleg Morozov, State Duma Vice Speaker.All the recent appointees come from St. Petersburg – the home town of the Russian President.
"Former President Yeltsin also liked to bring people from his native Sverdlovsk. Now we see the same thing happening again. I'm against it. You should judge a person by his performance, not by his city of origin,"
said Gennady Seleznyov, State Duma Deputy.Irina Kobrinskaya, a political analyst, says though the reshuffle has mainly domestic significance, the international community will be closely monitoring developments in the Russian government.
"This is mainly Russian domestic policy, and Russian economic policy. But it can be interpreted, and we already have some assessments, some comments on this reshuffle, that the militarized part of the Russian elite is strengthened by the new position of Sergey Ivanov. So, it may be interpreted as – Russia is not stretching a hand to the West, but strengthening its great power position. But it will be clearer when we see what follows in Russian foreign policy."
You can share this story on social media: