Israeli Defense Minister approves summons of 30,000 soldiers for Gaza operation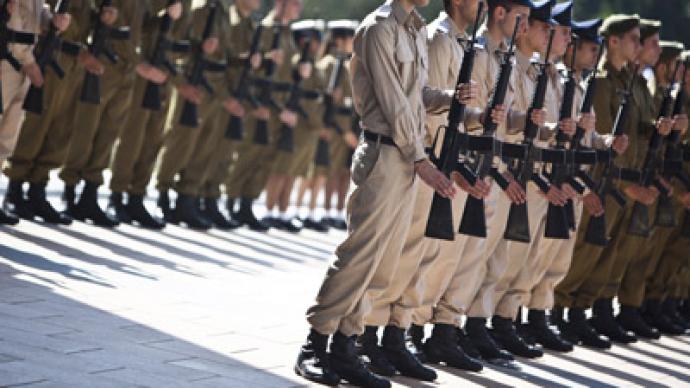 Israeli Defense Minister Ehud Barak has approved the summons of 30,000 reserve soldiers. The troops can be called into action by the military at any point, an IDF spokesman told Israel's Channel 2 TV, as quoted by AFP.
Brigadier General Yoav Mordechai said the army was in the process of expanding the Gaza operation."The defense minister approved a few minutes ago, based on the army's request, the recruitment of another 30,000 soldiers. We will determine how many of them will be called in…all options are on the table," he said.Some of those called up would be dispatched to replace existing units in their routine duties.According to Mordechai, the army plans to continue its attacks on "terror targets" in Gaza until the operation's goals are met. He added that it was "far too early to talk about a ceasefire."The news came after two rockets landed in the greater Tel Aviv area on Thursday. It became the first time since the Gulf war when air raid sirens set off in Tel Aviv. The IDF previously said it was willing to initiate a ground operation in Gaza to eliminate any further sources of rocket fire.Hamas and Israel have exchanged fire for two days, after Israel launched a military operation against Gaza on Wednesday, killing over a dozen people and injuring over a hundred. Fire continues to be launched from each side, resulting in numerous casualties.