Rescue operation underway in Java Sea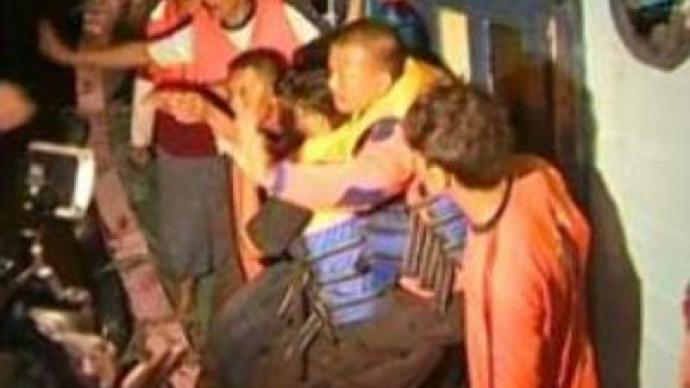 Rescuers have been combing the area where a ferry, carrying hundreds of people from Borneo to central Java, sank on Friday night. High seas and low visibility are hindering the wide-scale search and rescue attempt.
Over 100 people have been saved from the tropical waters in the Java Sea so far.At least 60 bodies have also been recovered, but more than 400 people remain missing.Rescuers say the ship broke into two parts during a heavy storm, and caught fire before sinking.
You can share this story on social media: