Australian tycoon to build Titanic 2.0: Who will dare to buy a ticket?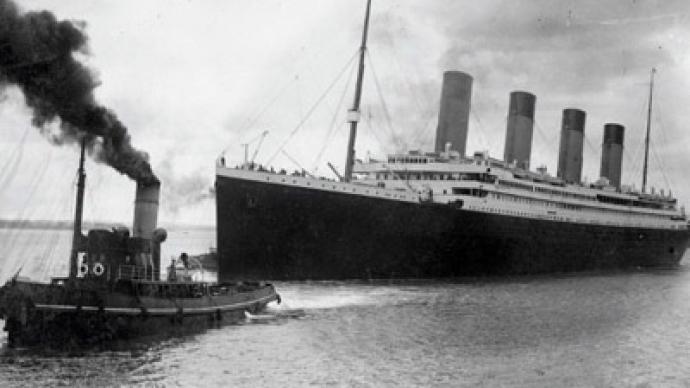 One of Australia's richest men has unveiled plans to launch a Titanic replica in 2016 and promised the ship won't repeat the fate of her predecessor. Clive Palmer is not obsessed with prejudices but will he find passengers free from superstitions?
Just weeks after the centenary of the sinking of the ill-fated Titanic, mining magnate Clive Palmer announced he would build a new one. The replica liner will be as close to the original as possible. It will have the same dimensions, with 840 rooms and nine decks.The billionaire aims to reconstruct the ship in design and specifications, but equip it with modern technology. The liner would run on diesel rather than coal power."It will be every bit as luxurious as the original Titanic but of course it will have state-of-the-art 21st Century technology and the latest navigation and safety systems," Mr Palmer announced.The original ship that sunk in 1912 killing more than 1,500 passengers and crew was the world's largest liner of the time. The giant vessel measured nearly 270 meters long, 53 meters high and weighed approximately 40,000 tons. Like many replicas this one will have a "Made in China" marking. Mr Palmer says he has signed a memorandum of understanding with the Chinese CSC Jinling Shipyard to construct the cruise liner.The cost of the project is not known, a spokesman for Mr Palmer told the Australian media. "Titanic II will be the ultimate in comfort and luxury with on-board gymnasiums and swimming pools, libraries, high class restaurants and luxury cabins," Mr Palmer said.The mining magnate from Queensland has a fortune of $5.3 billion and is Australia's fifth-richest person, according to BRW magazine rankings. Mr. Palmer also has strong business connections with China and recently expanded into tourism. The billionaire owns a luxury resort on the Sunshine Coast and has plans to build a fleet of luxury liners.
You can share this story on social media: