Remains of mammoth found in Russia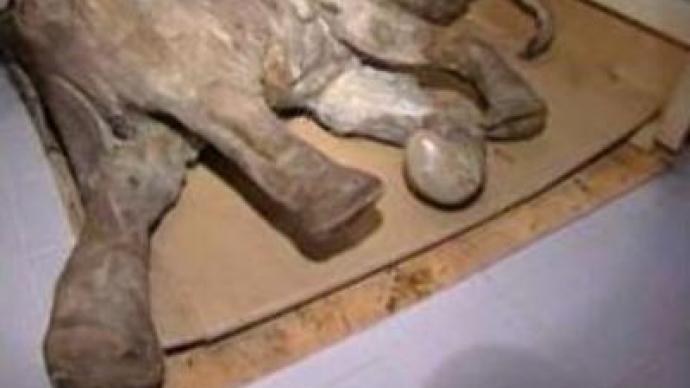 In the North of Russia archaeologists have found remains of a mammoth. According to the scientists, the remains are almost 10,000 years old and weigh about 400 kilograms.
The remains of the mammoth were initially discovered by a local resident while hacking wood in the forest. The archeologists say the bones are well-preserved. The mammoth will be transported to a laboratory for tests and thorough study in a special refrigerated container. And after that it will be on display in a local museum.
You can share this story on social media: