​5 referendums that the West has not taken issue with
The West has condemned the upcoming referendum in Crimea as "illegitimate" and is preparing sanctions against Russia. However, the West's seemingly random policy on other referendums hints at a double standard in their governments' rhetoric.
Crimea will vote Sunday whether to remain an autonomous region in Ukraine or to join with Russia. Western leaders have claimed the referendum is a farce and that Russian forces have occupied the region. Moscow, however, maintains there has been no such invasion and the referendum represents the Crimeans' right to self-determination.
In the past the West has not batted an eyelid when countries sought to hold referendums and in some cases actively supported them.
Kosovo
Washington was quick off the mark with Kosovo, backing the region's independence two years before the UN declared it was legal in 2008. NATO forces intervened 1999, carrying out a massive bomb campaign on targets in Serbia and in Kosovo. Human Rights Watch reported that over 500 civilians were killed in NATO's incursion into the former Yugoslavia.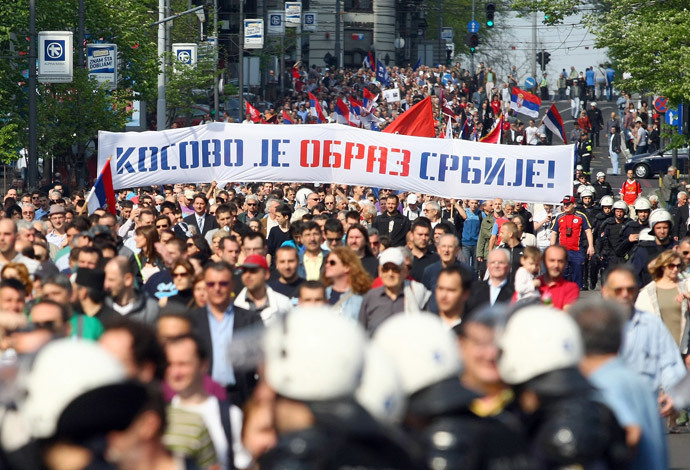 South Sudan
After a long and bloody conflict, South Sudan separated from the north in 2011 to become the world's youngest nation state. Then-US Secretary of State Hillary Clinton hailed the move as a historic day and "a testament to the tireless efforts of the people of South Sudan in their search for peace." Washington has since spent around $600 million in building the new nation, but has frozen payments because of an escalation of violence in the fledgling nation.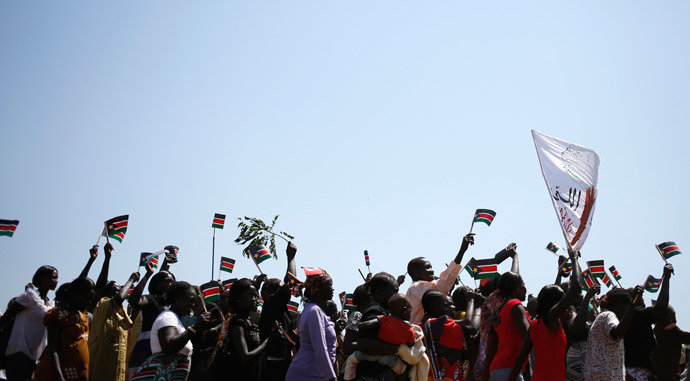 The Falklands
The UK government held a referendum in overseas territory the Falklands in 2013 to ascertain whether the islanders wished to remain a British colony. In spite of Argentinian protests, the West did not move to intervene and stop the vote. Argentina lays claim to the Islands, calling them the Malvinas. In the referendum an overwhelming 98.8 percent of the Falklands population voted to remain British.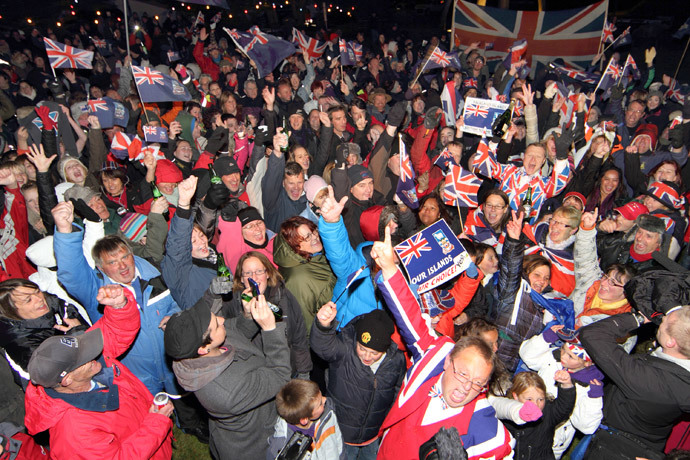 Scotland
The Scottish government has scheduled a referendum for September 2014 to ask its population whether it wants independence from the United Kingdom. Britain has said if Scotland breaks away it will not be able to use the pound and will have to reapply for EU membership. The Scottish government, for its part, has resolved to eject all British nuclear weapons from the country should its population vote to be separate.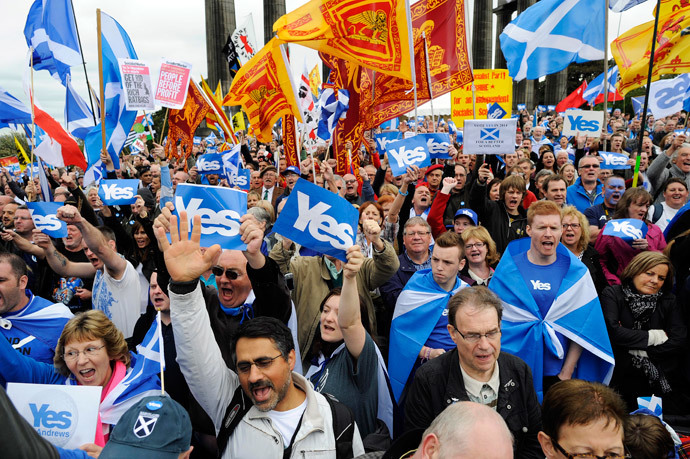 Catalonia
The autonomous Spanish region of Catalonia has announced it will hold a vote to decide on whether it wants independence from Spain in September. Madrid has slammed the referendum as illegal and in violation of the Spanish constitution because it questions Spanish sovereignty. Spain's crippling financial crisis has led to a growing separatist movement in Catalonia over the last few years.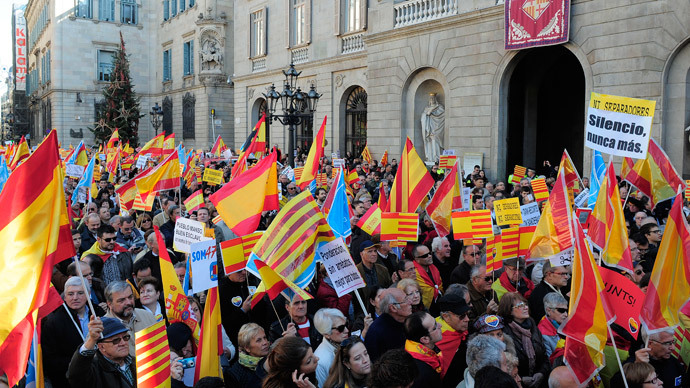 You can share this story on social media: