Record high temperatures rule in Russia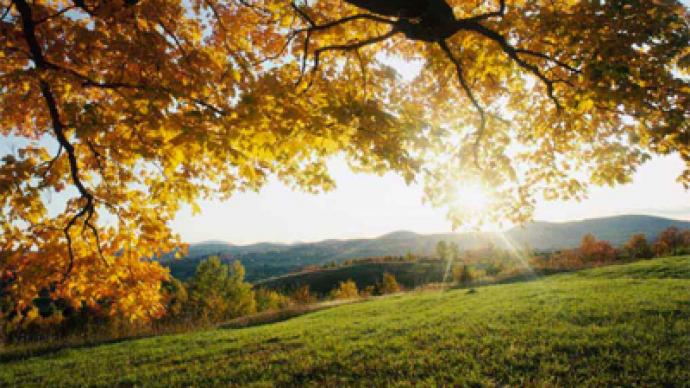 After this summer's unprecedented heatwave, temperatures in Russia are breaking records again. Several regions, including the capital, are experiencing extremely warm weather, unheard of at this time of year.
Muscovites have been enjoying the last few days, with the weather allowing them to walk without warm coats.Temperatures in the capital on Saturday are expected to reach 10C, while earlier in the week they topped 14C. Usually the temperature would be around -1C.Just five years ago, people could skate on the Moscow River in November, but that has not been the case since then. Taking a trip down memory lane even further to 1941, during World War II, the fuel was freezing in the tanks in November. Now, some reports say that flowers are about to bloom once again in several Russian regions.This, as expats in Moscow are tracking snow in vain, with many remembering how the record-breaking summer heat resulted in devastating forest fires that suffocated the city in a blanket of smog.Chief executive of the World Wildlife Fund in Russia, Igor Chestin, blames global warming."The way we actually observe climate change is not really through warming as such, but much more through the frequency and the severity of abnormal weather events like we have now, or like we had in summer in Central Russia, or as people in South America had this summer. These are events caused by misbalance in the global climate system," Chestin told RT.
Leading American science broadcaster Bill Deagle believes that the UK may have the same weather as Moscow within 10 years."What happened with the loop current in the Gulf of Mexico was that it actually broke up starting shortly after the [spill] disaster," he told RT. "By the early part of June it was completely disconnected.""It's most likely going to take between three and 10 years, but the climate on the British isles and in northern Europe… will become more like the climate in Moscow," he added.
You can share this story on social media: