Real estate loans hit both banks and borrowers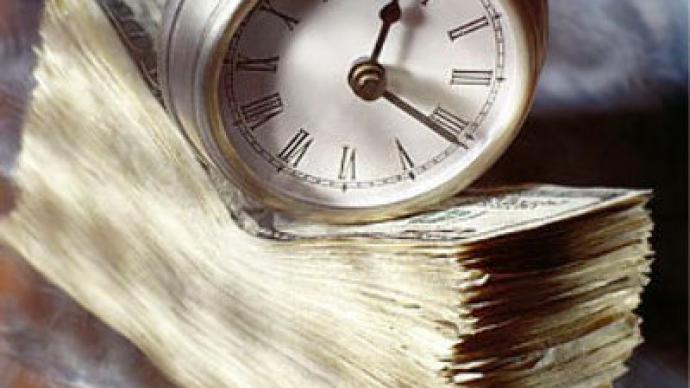 Russians who have taken out mortgages are finding it increasingly difficult to meet loan repayments as the credit crunch continues to bite.
The problem is particularly acute for those who took out loans in foreign currencies. The Central Bank of Russia has released new data this week showing that late payments on foreign currency denominated loans have trebled, with one in ten estimated to have stopped making payments at all. Olga Belenkaya, analyst at Sovlink, says the slide in value of the Rouble against most international currencies is driving more mortgagees to the wall.
"Borrowers who took loans in foreign currencies, and are paid salaries in roubles, are experiencing an increasing rate of insolvencies."
The Central Bank says the value of mortgages debts rose by 63% in 2008 to reach 995.2 billion roubles, or $28 billion. Ilya Zibarev, Deputy Head of Retail business at Alfa Bank says this reflected a focus on providing the rapid expansion of loan portfolios led to a lessened focus on borrower quality. "The major banks were… aggressive in providing real estate loans, participating in the national project "Affordable housing," thus the quantity of loans trumped quality." Indicative of the approach adopted by major banks was VTB which redeemed mortgage portfolios of regional banks, often of a lesser quality.
As the financial crisis unfolded over Russia, many people lost their jobs, with others experiencing significant salary and bonus reductions. According to Zibarev, "The tendency for an increase of overdue loans payments was evident three months ago."
Experts say the trend is likely to continue for some time, as the threat of unemployment becomes greater, with the Ministry of economic development forecasting a 2.2% contraction in GDP this year, and the banking system continuing to experience financing difficulties.
Overdue debts on rouble denominated real estate loans have grown 13.4 times, to 5.8 billion roubles ($162 million), while overdue debts on foreign currency denominated loans have grown 17 times to 6.3 billion roubles ($176 million).
Analysts say that a large number of late mortgage payments have been caused by statements from governmental officials promising offers of assistance for people who took out home loans and experienced a drop in their salaries. According to Vladimir Chepenko, advisor to the agency in charge of restructuring the real estate crediting system, people simply "decided that they did not have to repay their loans."
Previously it had been thought that banks which were more stringent in their lending assessments of potential borrowers would be able to minimize the extent of late mortgage payments. But the situation is worsening with little prospect of a turnaround in the short term.
Sovlink analyst, Olga Belenkaya, believes that solvency issues will remain in focus, and that repayment delays will worsen, along with bank provisions for 'bad' debts. As a result banks will be compelled to create additional reserves to support 'bad' loans which will lead to a reduction in capital sufficiency. To further add to the gloom, falling real estate costs raise the risk that more people will find themselves stretched to repay loans on an asset of diminishing value.
You can share this story on social media: